I was in Walmart looking around and seen these cute little ornament looking charms...I'm not even sure what they are called. As soon as I seen them I had so many ideas running through my head, I couldn't wait to buy them and get home so I could make something with them. lol I'm a dork.
The first ones are lights and are small and cute.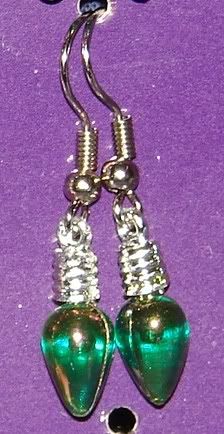 These are snowmen...and are also small and cute!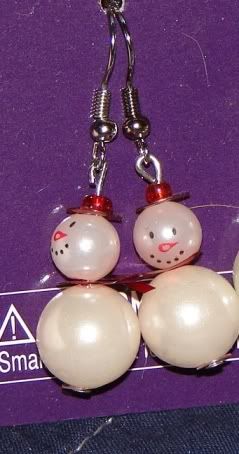 I can't wait to wear them and show them off near Christmas. They aren't big at all, and I can't stand big dangle earrings.
Thanks for looking