Well, not a cozy for your squid...
but a squid-shaped cozy for an MP3 player!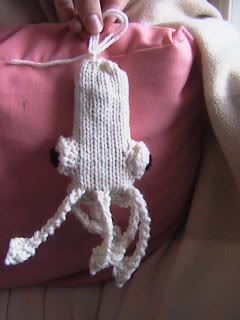 I got a free MP3 player when I bought my cell phone, and since I don't use it, and since my brother wants an MP3 player for Christmas, what better use for it than to be regifted.
But since I've lost the packaging for it ages ago, I figured it would need something to be presented in. I'm pretty sure it'll be lost within a few days because how many boys need knitted squid with them?
Few, I'd bet.
Here's the MP3 player trying in vain to escape.. or something along those lines.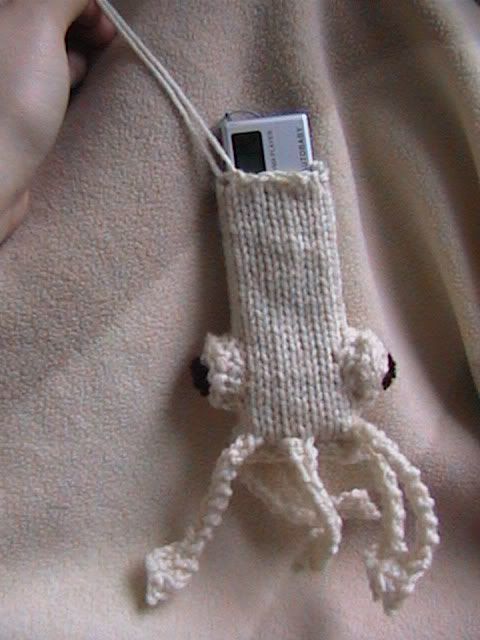 I don't mind though, as it was fun enough to knit. I'm thinking of doing another for my cellphone, since at least *I* would appreciate it. hehe.
It was mainly inspired by that darling squid hat that I noticed on here the other day... ah here it is:
https://www.craftster.org/forum/index.php?topic=67245.0
obviously mine isn't as accurate. or terrifying...
and, again more out of boredom and an interest to knit than out of purpose or need, I made...
a sheep sack!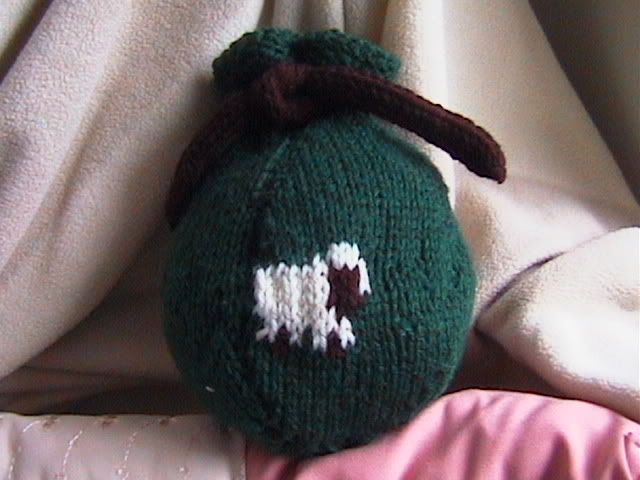 It's sort of acting as a gift bag for a friend of mine, whose knitted mittens are currently occupying it. I'm sure I'll end up gift wrapping it anyway (cuz I love wrapping...).
It was the first time I've done stuff with colour like that. Well, I had practised on a similar bag the other night, but it was just a random pattern, and wasn't as thrilling as SHEEP!
boy I love sheep.
here's a close up!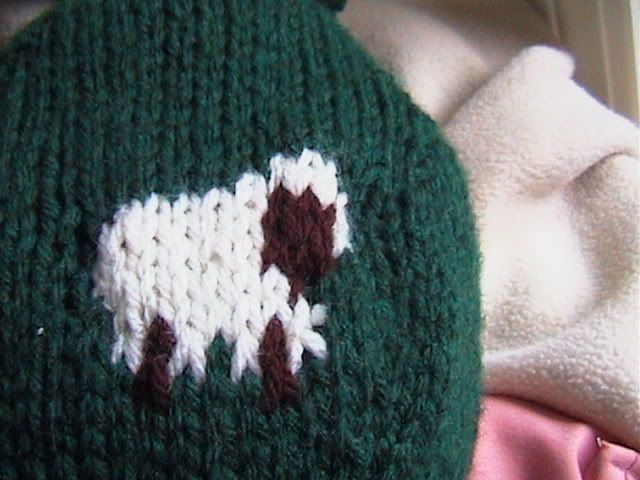 baaa!!
(ps. I wanted the sheep from the
https://www.craftster.org/forum/index.php?topic=66863.0
blanket by Sheepish. But since I don't have the book she used, I just made my own chart... I just thought I'd mention that, cuz they look suspiciously similar..)