I figured I'd knit my mommy a nice lacy whatnot for Christmas... However, never having done lace before, I noticed how on knitty, Branching out was supposed to be the way to start. So I did.
and here it is.
I got pretty sick of it, so its kinda short, but thats how my mom likes her scarves.
so there!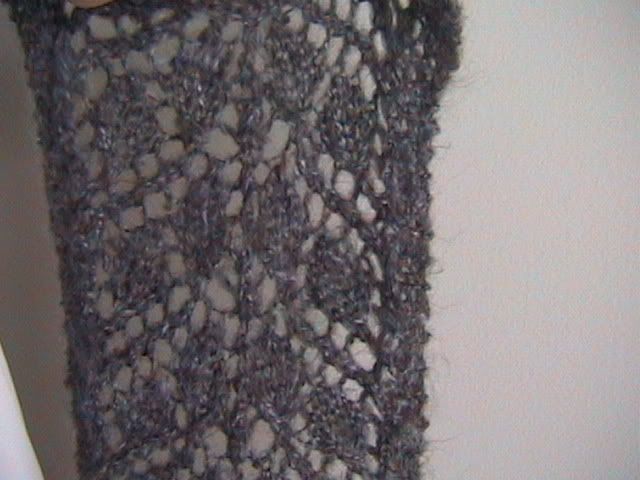 its quite a lot fuzzier in real life...
i used some of that uh... bernat... fuzzy... i can't remember whats its called. it looks like patons divine?
unless that was what i used. i'm pretty sure its not, though, cuz i think i bought it at walmart, and they don't sell patons.
aaannnyway.
and here it is draped awkwardly over my chair.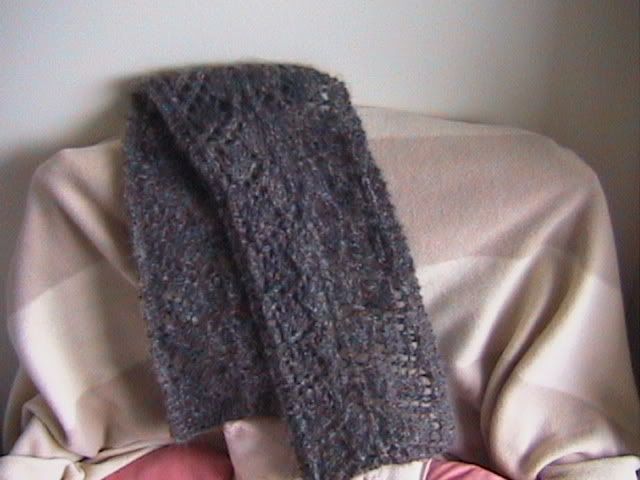 thrilling!
at least its incredibly soft, and i know my mom'll be impressed. cuz she's always impressed. booyah.