So, I have this long green cami which I really like, but one day, when I washed it with my new black tights, the black colour ran and stained my green cami! What's a craftster to do...
I decided to have fun with it: I bought a laundry marker and drew on the cami in hope of distracting people from the stains (in retrospect when I should have gone with a design that focuses more on the top part, which is stained more).
Front: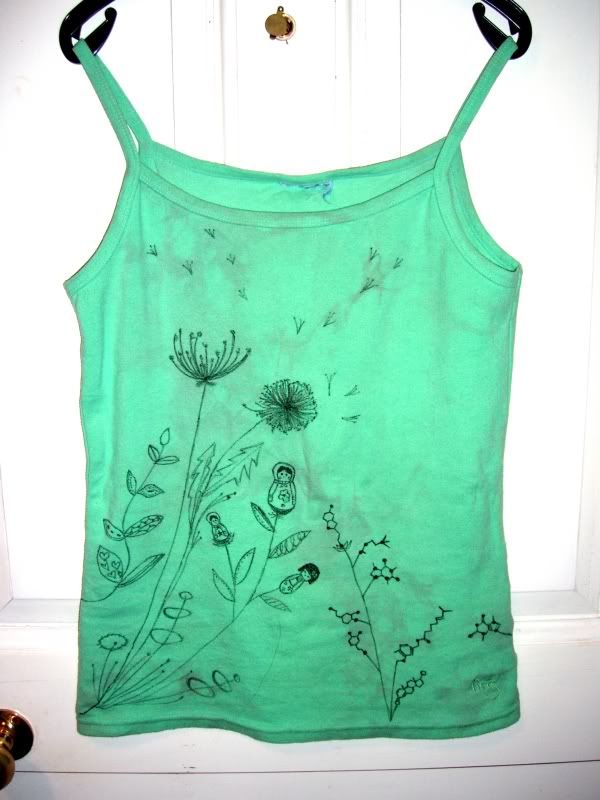 Back: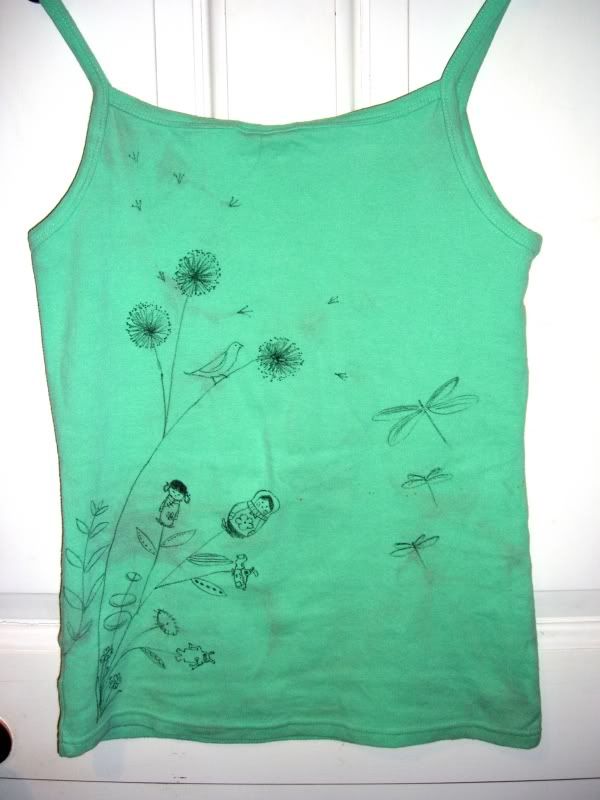 I quite like how the drawing turned out, especially since I managed to weave in my fave things - dandelion, plants, matryoshka/kokeshi, molecules (yes the plant on the right sprouts caffeine molecules, among others). I wish the fabric marker is more 'black' though - not enough contast as it is.
Worn: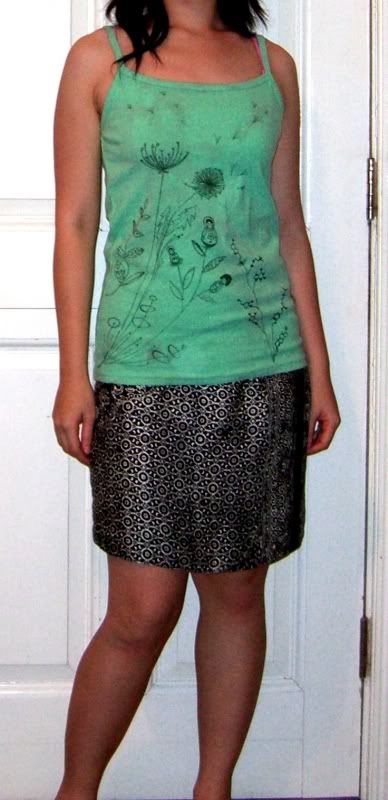 Do you think I should draw more stuff on the top part of the cami to distract from the stains there? Or should I just leave it as it is?