Not was I spoiled, but my little girl and my baby cousin were spoiled too!!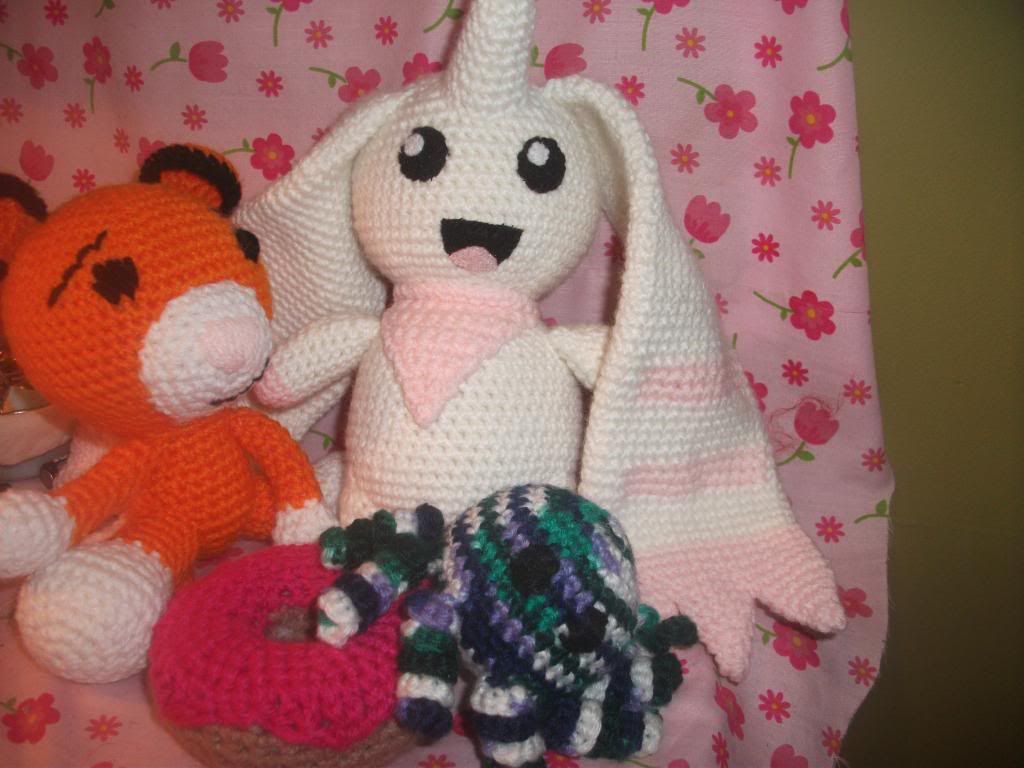 Just loook at that awesomeness!!!
The larger white and pink one is Terriormon, and was totally for my little girl (who btw snatched it and went straight for a nap, after ofc giving her a hug and a good night kiss XD!!)
Terriormon (with pink accents instead of green for my little Riza-bean)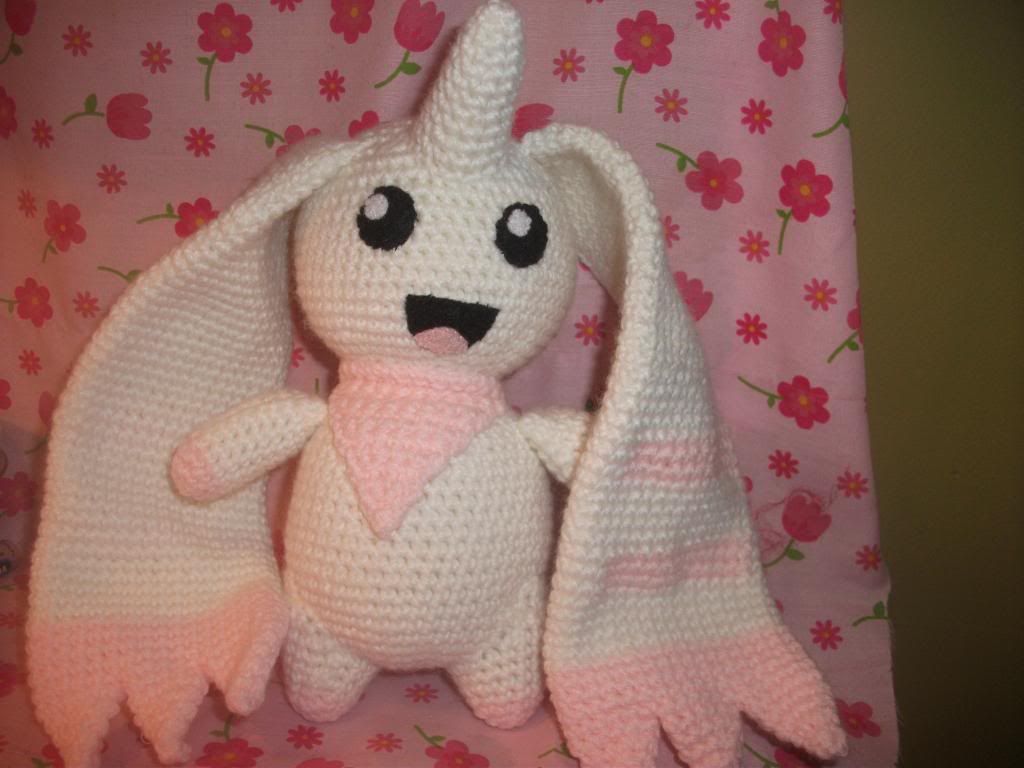 Doughnut!!! Riza will love this when she wakes up! I'm collecting felt/crocheted food for this handmade kitchen for her that I'm working on (we're building her, her very own bedroom so I'm makin some totally cool stuff to go in it =D)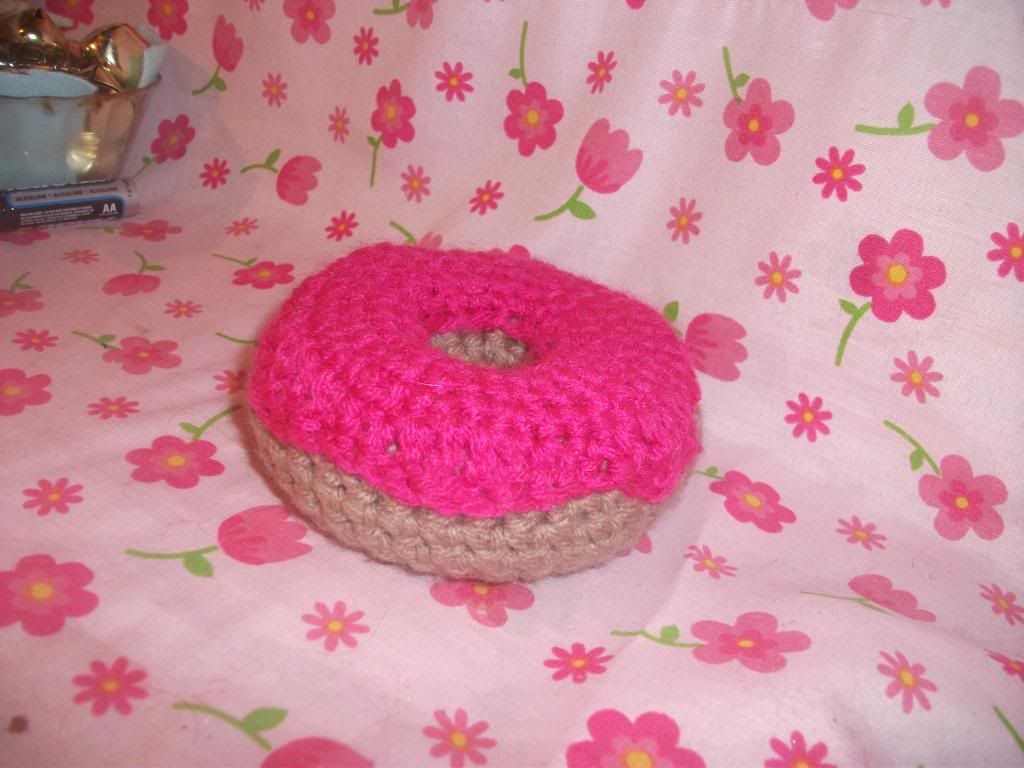 Octopus!! Omg how cute is this!! I might send this along to Egypt with my mother for my baby brother (who's birthday is next month! He'll be 2 finally, wish I could be there but I will atleast have a birthday gift for him if he isnt home by then!!)
The adorable little orange Tiger for my blind cousin Dakota! He was abused and is blind as a result, so CPS is horribly stringent on the types of toys we're allowed to get for him (thankfully this one is TOTALLY ALLOWED!) and is safe for him, with no parts he can choke on =)
(not sure why this one out of all of them is a little blurry... I'll get a better one after I charge my camera ha ha I apparently forgot to charge it XD)
And for the final picture of total epic cuteness, Sleepy little Riza with her new toy (she even ditched her pooh-bear which she's always slept with since the day she was born!! I'd say she loves this thing!!)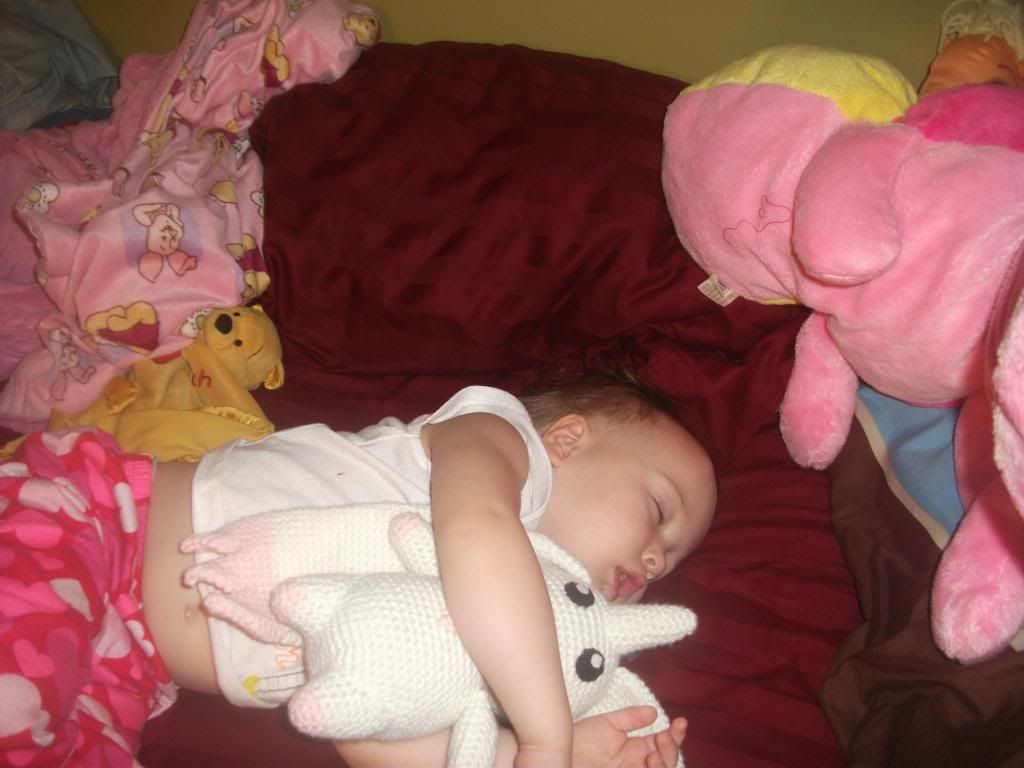 I WISH I could crochete this good! Her stitches are sooooo freaking NEAT!! I cant even tell where she changed colors or nothing (maybe I'm just stupid when it comes to finding the spots though... I've only crocheted like...2 toys ever haha and they were so basic XD they dont even compare!!) I barely found the stitches to put the eyes on Terriormon thats how good she is!!
Talk about spoiled!! Smeddley doll, you definitely had no worries about what you sent, this stuff is totally EPIC!! Aside from her MLP's, Ive never seen Riza ditch pooh-bear during naptime ever...like in 2 1/2 years she's never ditched pooh for any toy...she's brought multiple to sleep with but pooh was always the one she hugged...so yeah I'd say thats some epicness right there in itself ! I will totalllllly be itching to swap with you again!! (my birthday is comming up too ^.~ hehehe)