I really like the idea of natural elements being incorporated into everyday outfits. I use natural elements in many of the crafts I do so I thought it was only fitting. Plus I have a thing for acorns and such
I plan on making more with small birds, nests, and flowers. Since spring is coming, I can't wait to wear these little critters and bits of nature on my head.
The idea is simple, all it takes is some bobby pins and some good old E-6000. I use E-6000 because it sticks to not only the acorns and other seed pods but the metal of the bobby pin as well. Okay, on to pictures.
From left to right- Star anise, little birch pine cones, acorns, and a bobbin (not really natural but the shot was for mah blog
)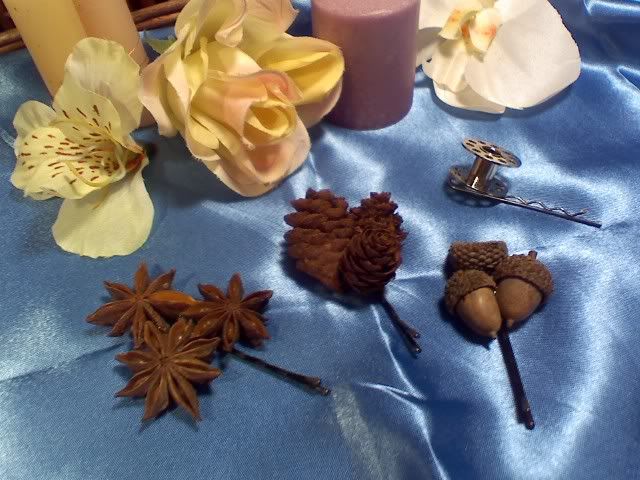 The required action shot. I have looong hair versatile hair so it's fun to do wavy curly updo's and have some acorns just nesting in there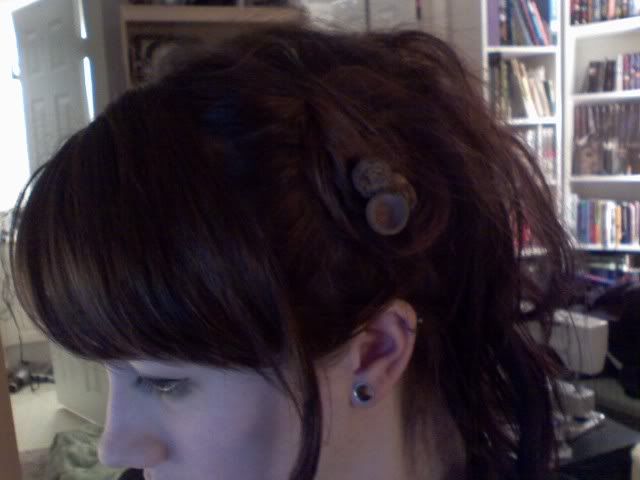 Thanks for looking! Comments/crits welcome!