yay...my first reconstruction/alteration kind of thing... okay here's my story.
so last month, I bought this cute hoodie from the thrift store, but it was too large! I reallllllly wanted it and I was determined to make it work... so with inspiration from Craftster, I decided to resize a hoodie.
before: a large men's sized hoodie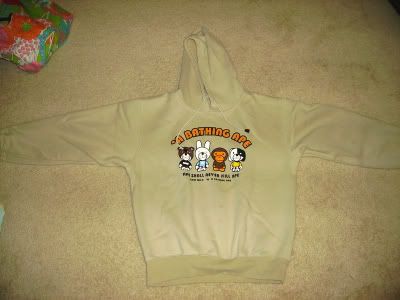 after 2 and a half hours of cutting, pinning, trying on, and sewing, the final product: a small hoodie that fit me perfectly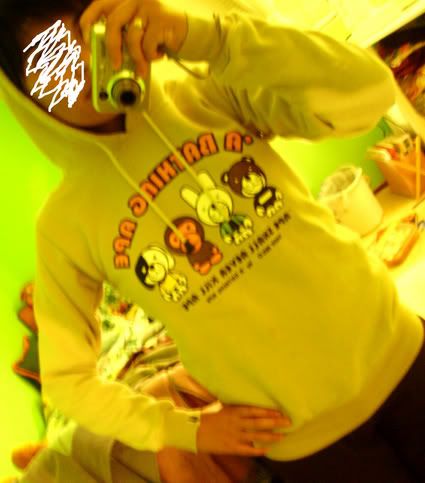 I am sooo happy with the results. The only thing that I messed up on was the area around the sleeves... I don't think anyone would notice it except for me anyways... not bad for a first timer eh?