I get to see my niece tomorrow, for the first time in a couple of months. I miss the little rugrat so badly, so I made her this chubby little elephant with wings too small for his extra weight.
i am in love with him. But what do you think?
Okay, so i made the fat elephant a fat girlfriend or sister, or whatever. For the other niece.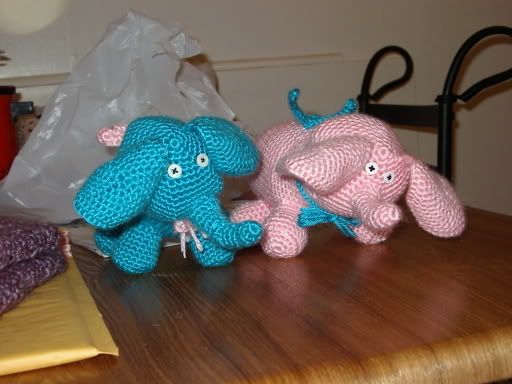 and here is a butt shot.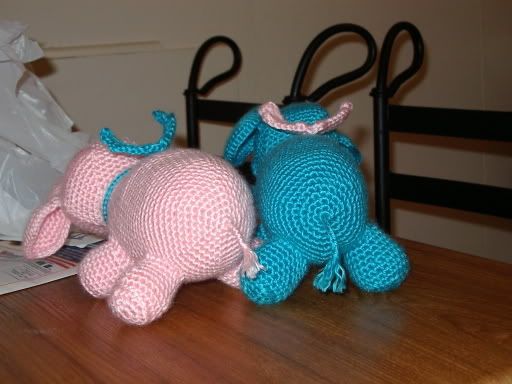 and the wings...