This is my first time ever participating in a Craftster challenge and I am very excited to share! I made five salt-dough biscuits and then used a toothpick to draw the Craftster guys on them. Then I popped the biscuits in the oven for about an hour and a half until they were rock solid. After they were all cooled off, I painted them with some acrylics and some mod podge. This all started as an experimental project for me but I am so happy with how they turned out!
Here they are all lined up on my wall:
And separately: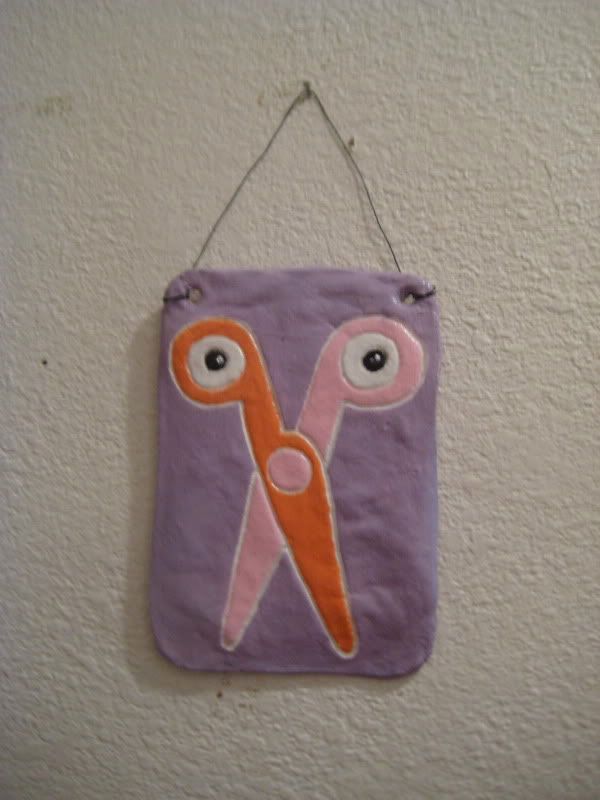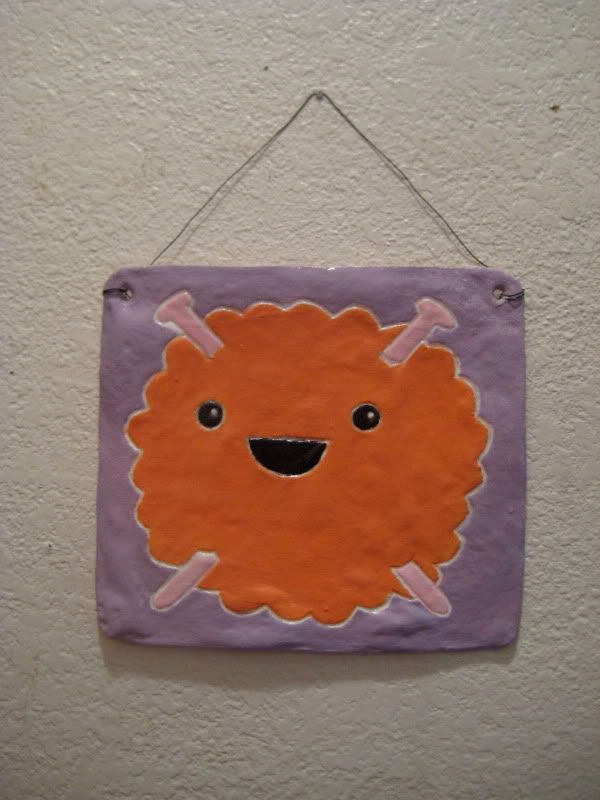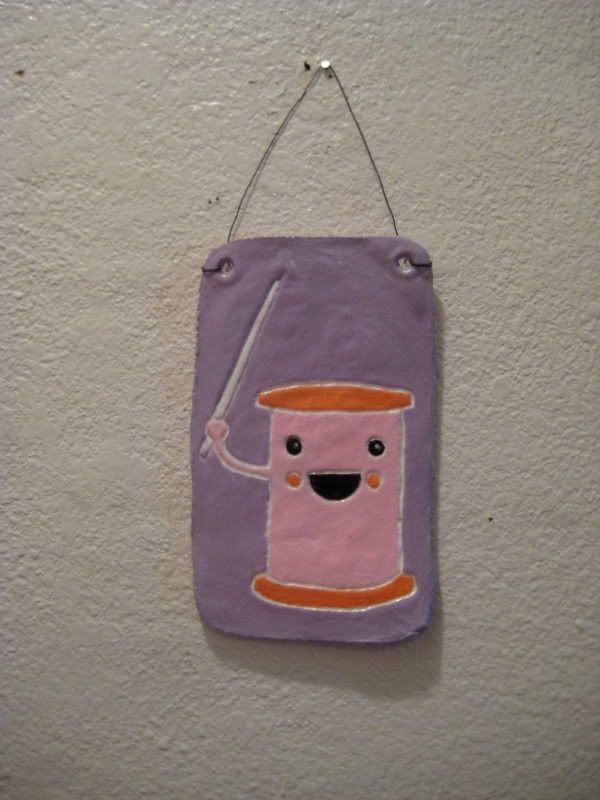 Thanks so much for looking!