I sent an email out to a few of my friends to let them know about my etsy shop, and one of them got back to me saying my bags looked really great, but she needed a different size messenger, She asked if I would make her a custom messenger bag and she gave me the measurements she wanted. I said of course and got to work. She's coming to pick it up tommorrow, I hope she likes it!
This is the bag on me: (Yes, that is an 8 months pregnant belly peeking out from behind it)
oops, I thought I did a better job of cleaning the mirror, sorry.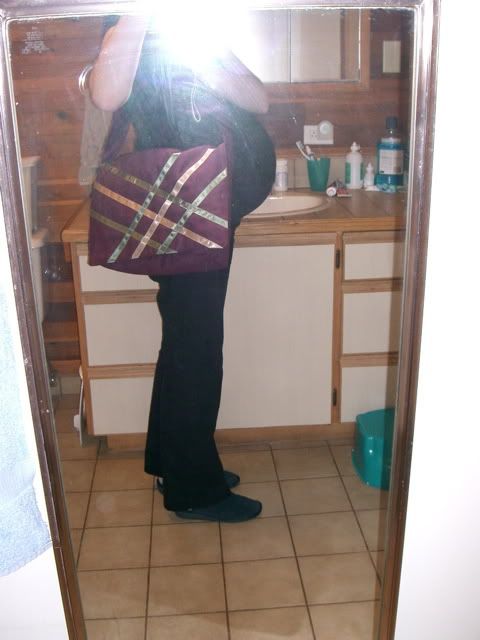 Close up of the ribbon decoration:
Front pockets under the flap: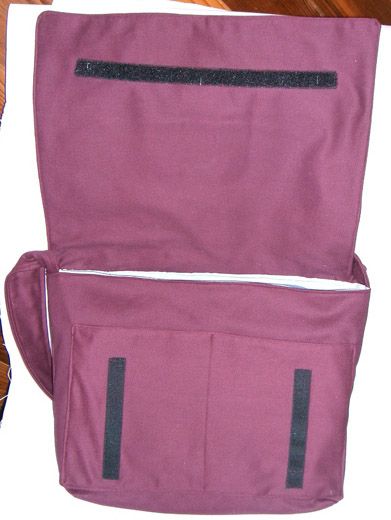 I used stitch witchery under the ribbon before it stitched it down. I didn't even discuss the ribbon with my friend, I wanted to surprise her with it.