I got my second package today. And while my secret partner assures me that this is only part 1 of the "large" package, I am completely happy with it, big, small whatever!
It is a WONDERFUL DPN/crochet hook holder! Modled on the rug we bought this afternoon! Now I have to track down all of my hooks and needles! With stitch markers and a tin with a magnet in the bottom for yarn needles. I absolutely adore it. The tag says, which you can't read in the posted picture, "quite possibly the fattest needle roll ever".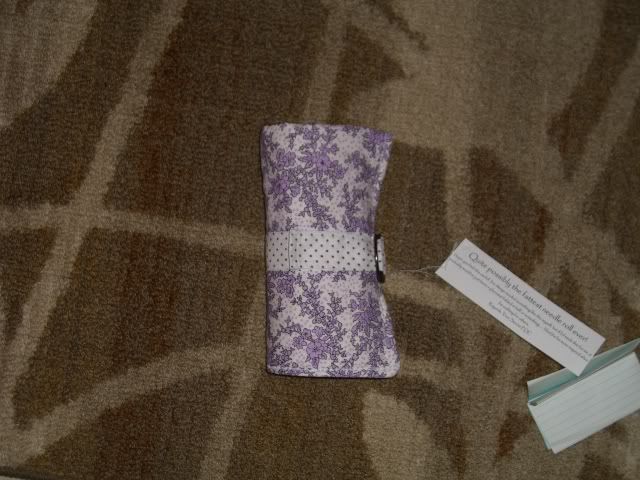 My partner wrote that it is something that she needs, but finds much more interesting to make for someone else. That is exactly how I feel and why I asked for one
Yeah! Thank you FOCer. Now I just hope that I haven't lost all my needles....