I got a digital camera for christmas, and whlie I was retrofitting my entire earring collection with niobium earwires, I realized now was the time to get un-lazy and take some group pics to show off all the earrings I've made over the years. Which isn't that many, cause I'm not that old. :-D Then I got wacky and took pics of the beaded necklaces and bracelets I've made, too. The pics aren't too fabulous, but I didn't want to overwhelm the post. If anyone takes a particular interest in something, let me know and I can take a better pic for you.
First, the earrings. I love chandelier findings and natural stone, but I've also experimented with wood and interesting glass. One of the pics has matching bracelets.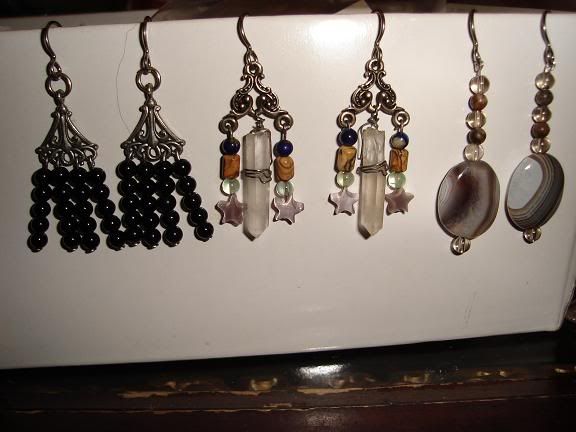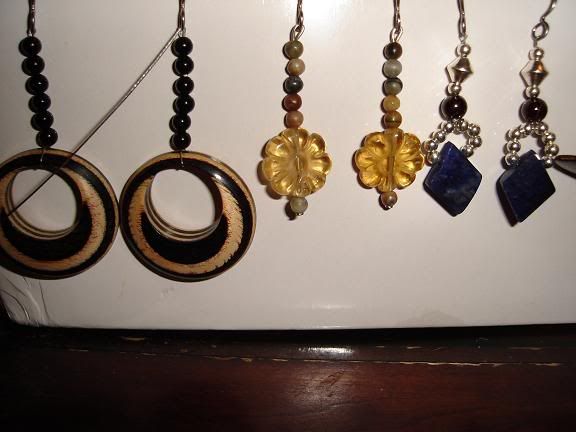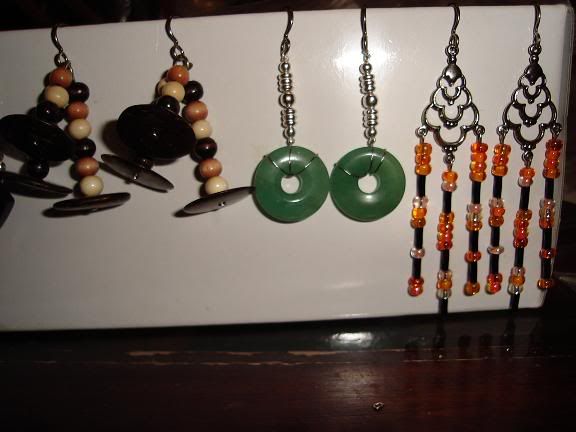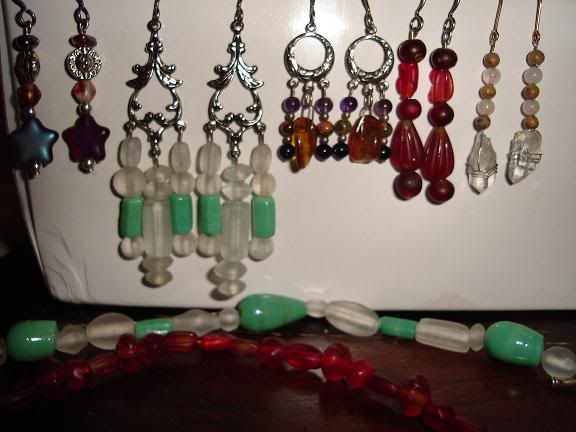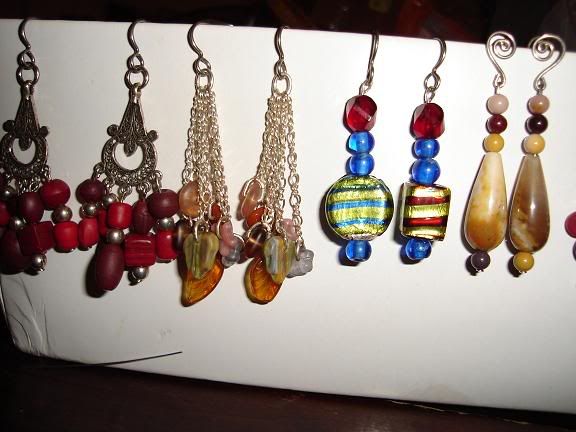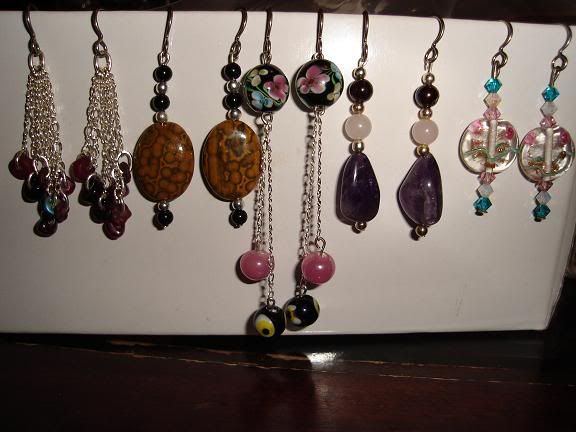 This is an adjustable necklace featuring wire-wrapped and non-wrapped lampwork glass beads. On the inside is a charm bracelet with glass beads and sun/moon charms.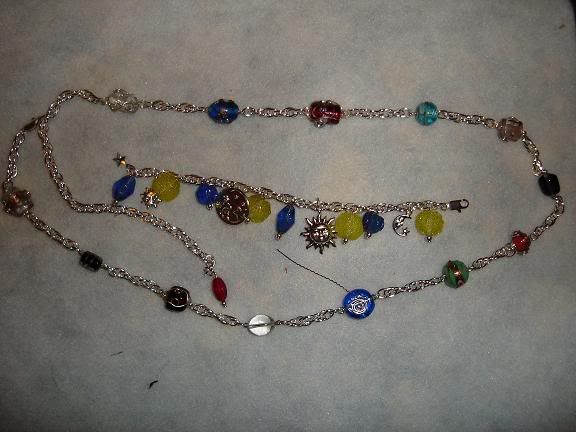 Bracelets, anklets, and a necklace-anklet set. This pic really doesn't do the grey beads justice, nor the nanner-anklet.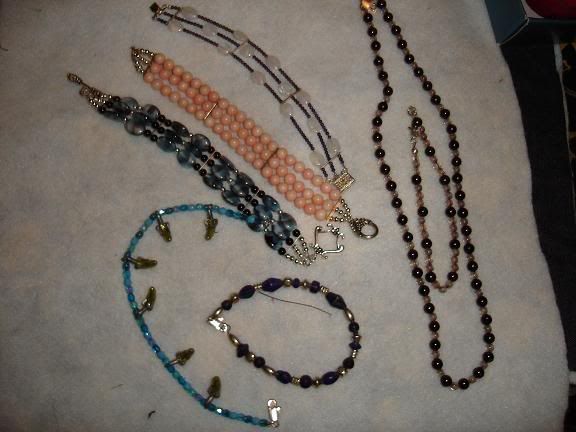 I had a bunch of pendants in my jewelry box from when I was little. Now that I'm an adult, I don't like wearing small pendants on a long chain. So, I've been stringing my pendants on choker-length flexible wire with complementary beads to show them off more. I'm really happy with the way they've been turning out, and the length no longer battles my clothes. My favorite is the tiger eye fairy.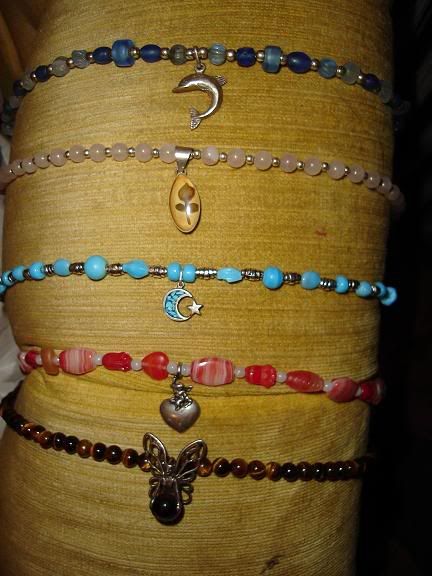 Finally, my long bead strands. The brown-purple one looks dull in that photo, but it looks amazing in the light or with the right clothes.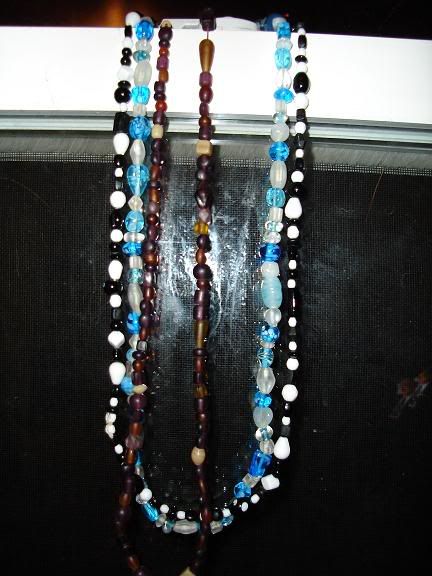 Let me know if you like them!