I have been so busy I have not had time to check on the list but Annim I am so happy that you got your package. I was starting to get a little worried about it!
I did my best to model it after your request necklace, but after I had finished and went to look at the original I realized I had gone in a totally different direction! I guess my memory can not be trusted as much as I thought when I start crafting.
I love what you did with the earing, I hope you enjoy wearing the set!
I've got picutres at last!
I received a gorgeous cluster necklace from Princesskate: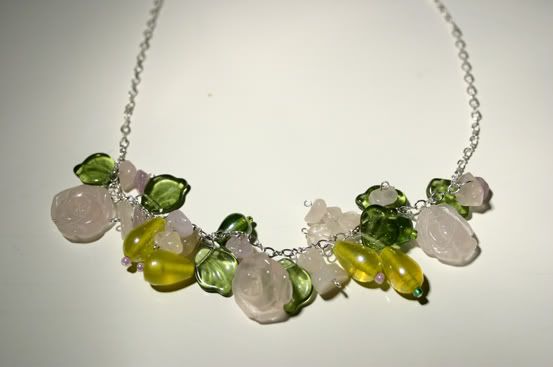 and some beads so I could make matching earrings: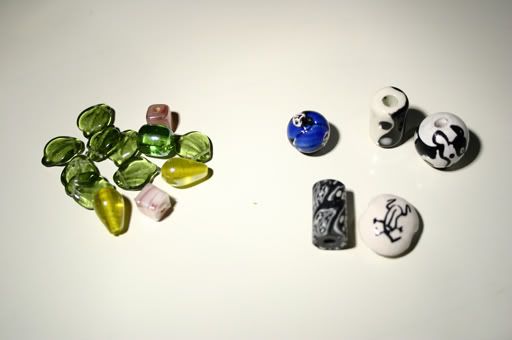 and here are the earrings I made: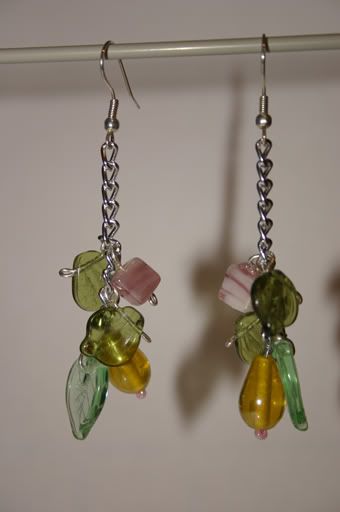 My brother doesn't really know how to take pictures of things like earrings
so the picture doesn't do much justice.