I knitted this as a small gift for my husbands work-mate who just had a baby. It was the first time I have knit in the round (first using a circular needle and then swapping to DPNS for the decreases).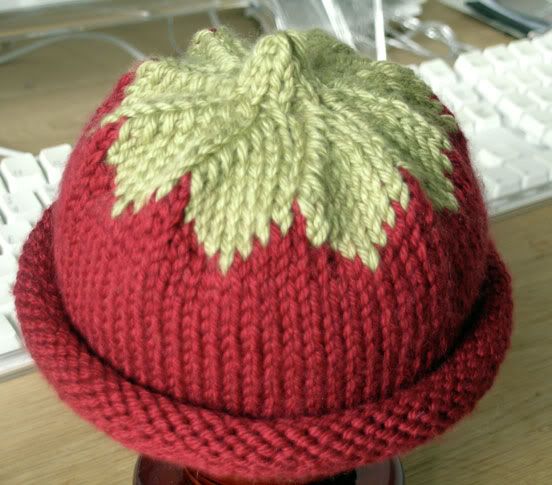 Whilst I think it is not that bad a first attempt - I just can't cope with the horrible gutters and ladders that have appeared near the "stem" of the tomato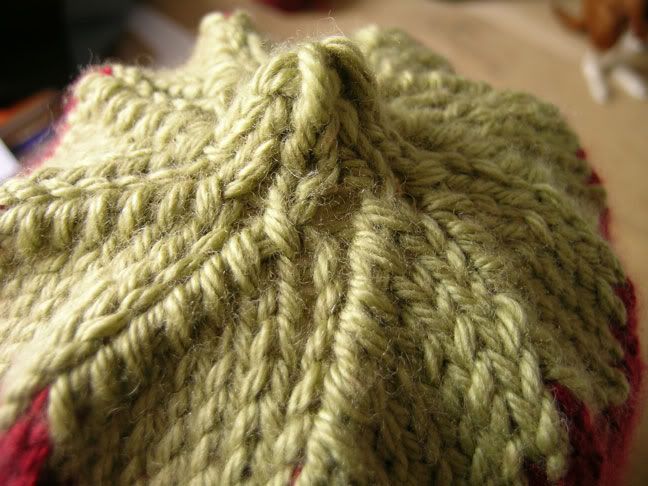 I know this can happen when using DPNS - I really tried to pull the stitches tight between the needles - I wondering if maybe I pulled too tight
The other thing I am wondering about is why my SSK's don't look right. I have looked in every book i can find and watched online videos about how to do this - it really isn't complicated and i am sure i am doing them correctly - but they just look wrong. I am a self taught knitter which i think is half my problem...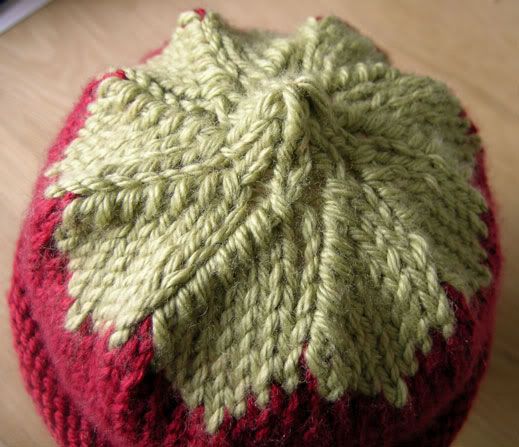 Last question! I promise...
This is going to sound stupid - but how do you block a hat? Is it necessary?
This is where I got the pattern from -
http://acechick.typepad.com/knitchicks_patterns/2006/01/strawberry_bean.html
I know my hat looks nothing like that one (another issue...) and the pattern is wrong. If you follow the pattern exactly (including the listed corrections) the leaves come out wrong...
Sorry for the long post - but I am stumped!