So my son who is 9 months loves to be worn (aka babywearing). He fights the stroller when it is not moving like he is being restrained in a straightjacket. I was all for wearing the Snugli on the front until he hit like 18 pounds and if I wanted to do anything like a normal person like dishes or eating, not happening. So I flipped the Snugli to the back. He loooved it. and so did I. He could just chill on mommy's back and I felt like I was just wearing a knapsack. So it was no problem. Until he hit like 21 pounds. Mind you the Snugli was not made to be reversed : ) So I was doing myself no good.
I knew baby wearing was nothing new or trendy, it was an ancient way of getting stuff done while you hold your kid. So I just threw him on my back the old fashioned way with a scarf and another to support his head when he fell asleep (African Style with the scarf tied above the breasts) It worked really good actually and my husband even tried it. In downtown Toronto on Young Street....but our son fell asleep no problem so whatevr. But after awile I found my back starting to ache. I came across the Asian Baby Carrier call a Mei Tai and exclaimed " Holy Crap that is just a rectangle with 4 ties coming out of it! I can make that." So i researched some tutorials and looked at youtube on how to tie one properly.
So 1 bed sheet, a little strong canvas and some decorative fabric later, I have a new best friend!
Out with the old (Goodbye old friend)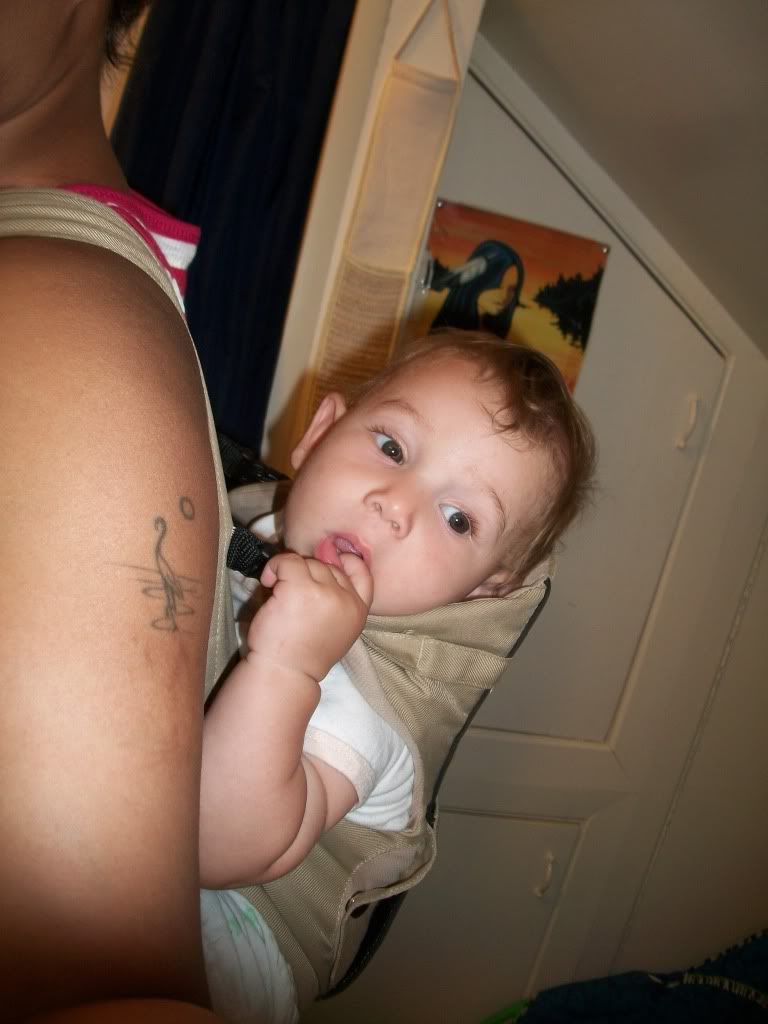 In with the new!
My babe literally fell asleep 5 mins after going in. I take it as a good sign
Front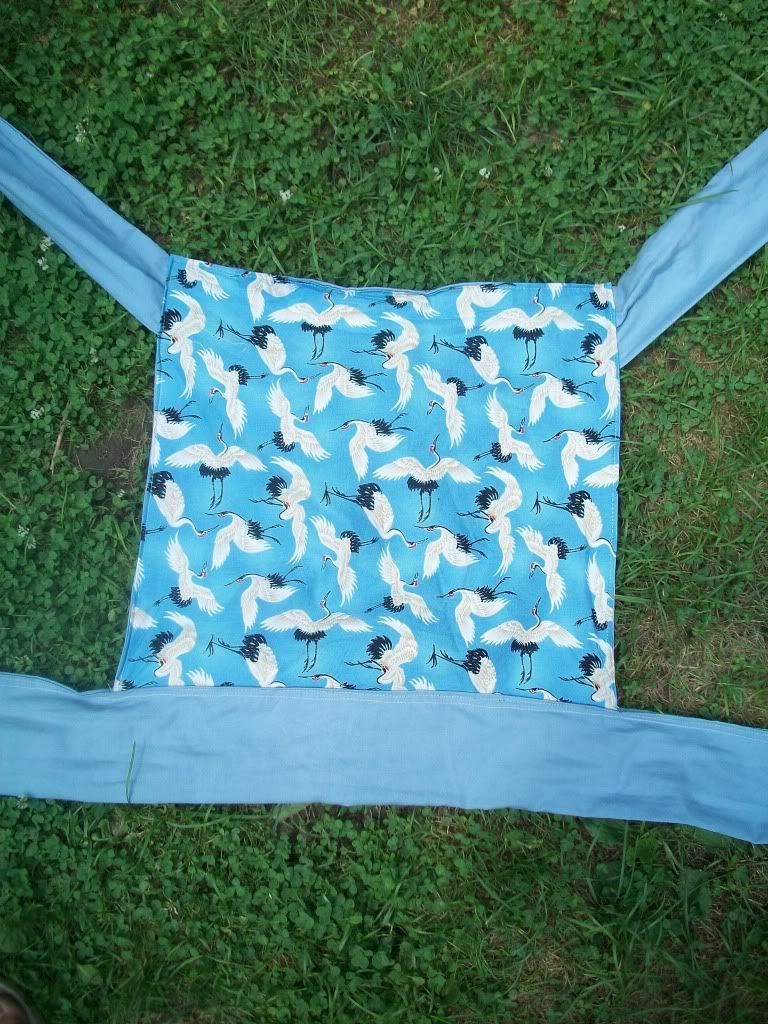 a bit closer (sorry about the toe)
Back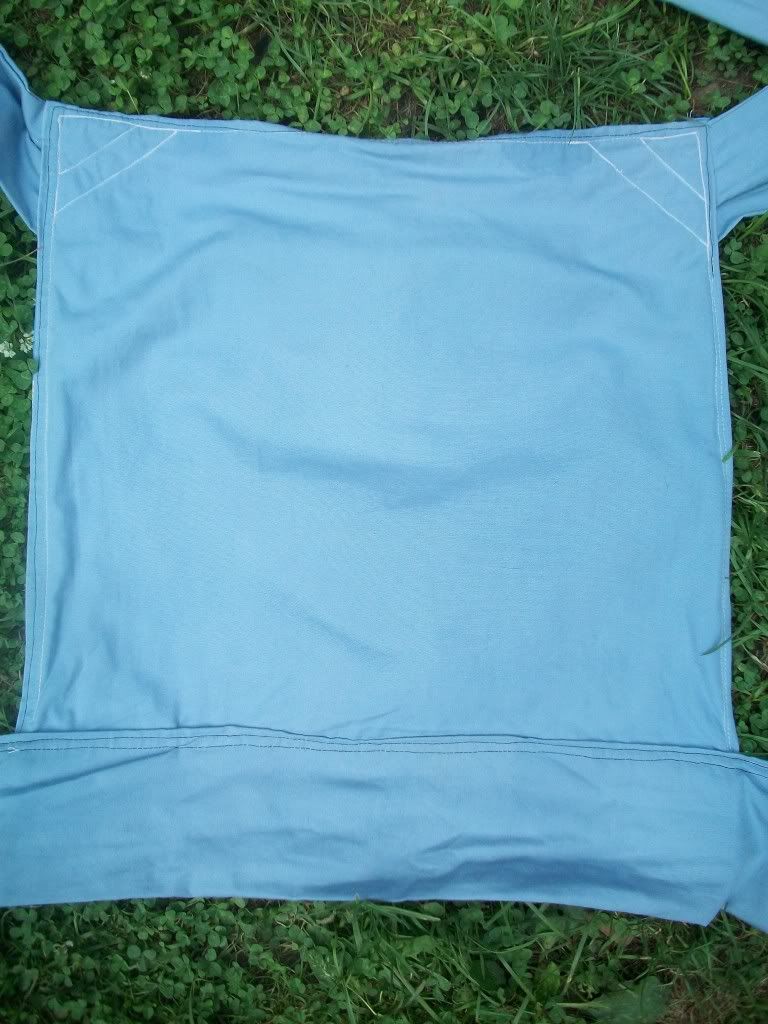 a bit closer
Closeup of Fabric (cranes)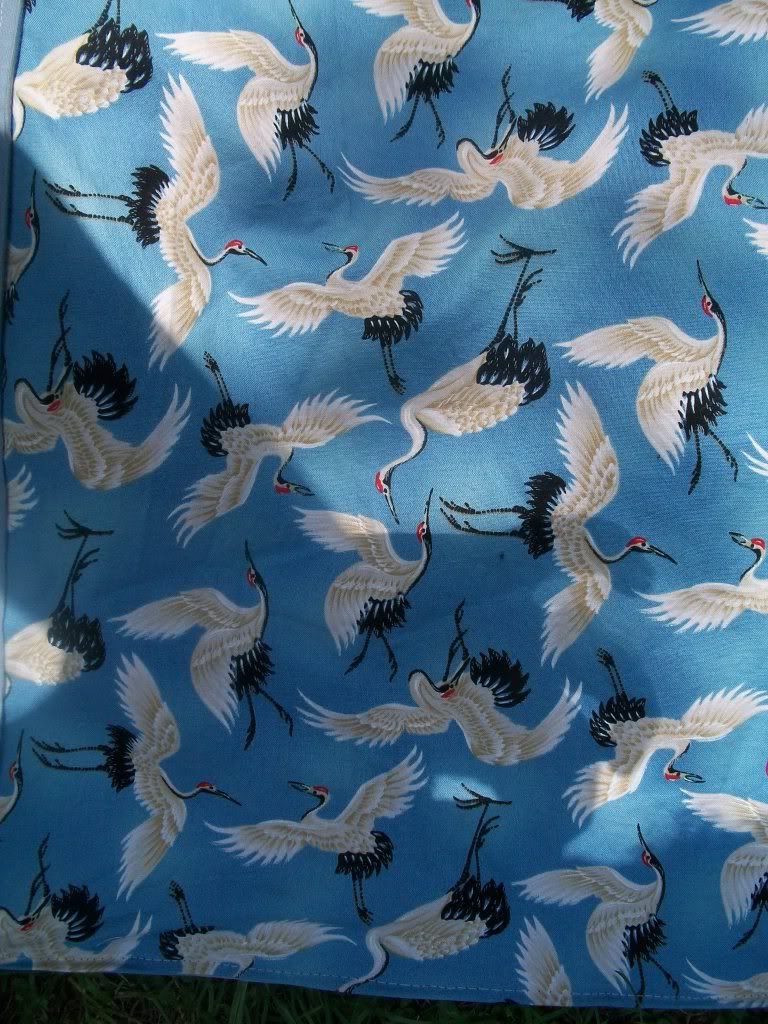 Size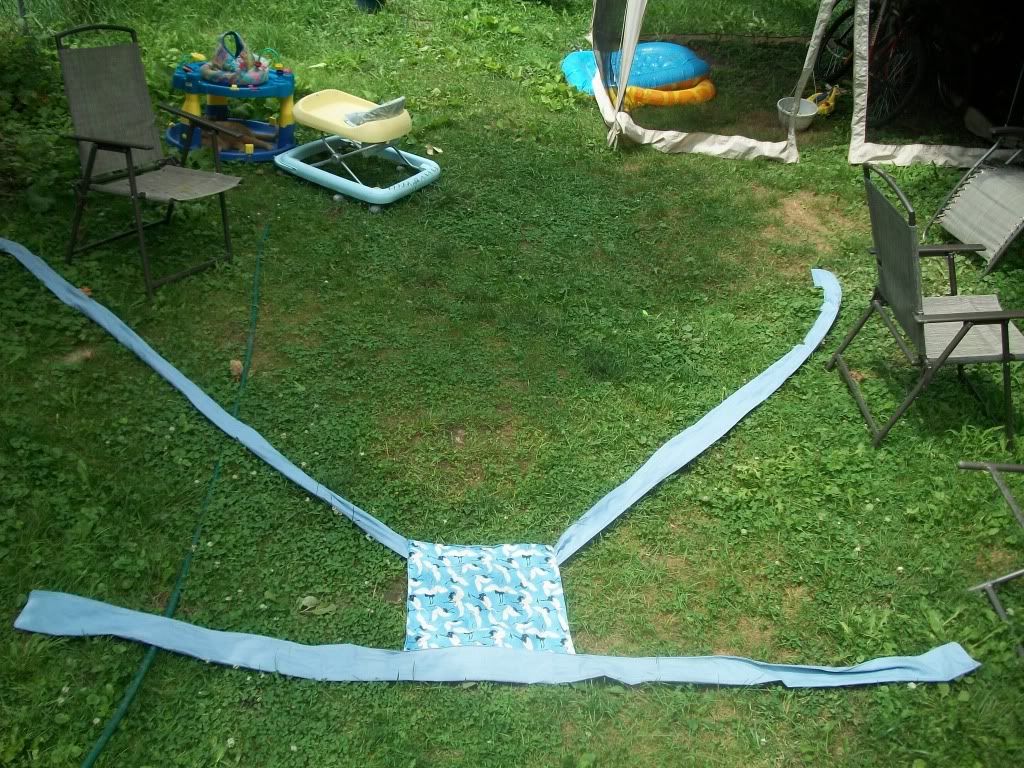 K so the top ties are long. Really long. Like I could climb down from the 2nd floor bedroom window long.
I wore it to the bank today and got some funny looks from a few mothers pushing strollers : )
Hope you all have a wonderful day,
All the best,
Wabe.