I've received three of my packages...
First, a lovely stuffed bird from Mikawaya. It, like almost every small stuffie that I've ever received, is serving a term as a...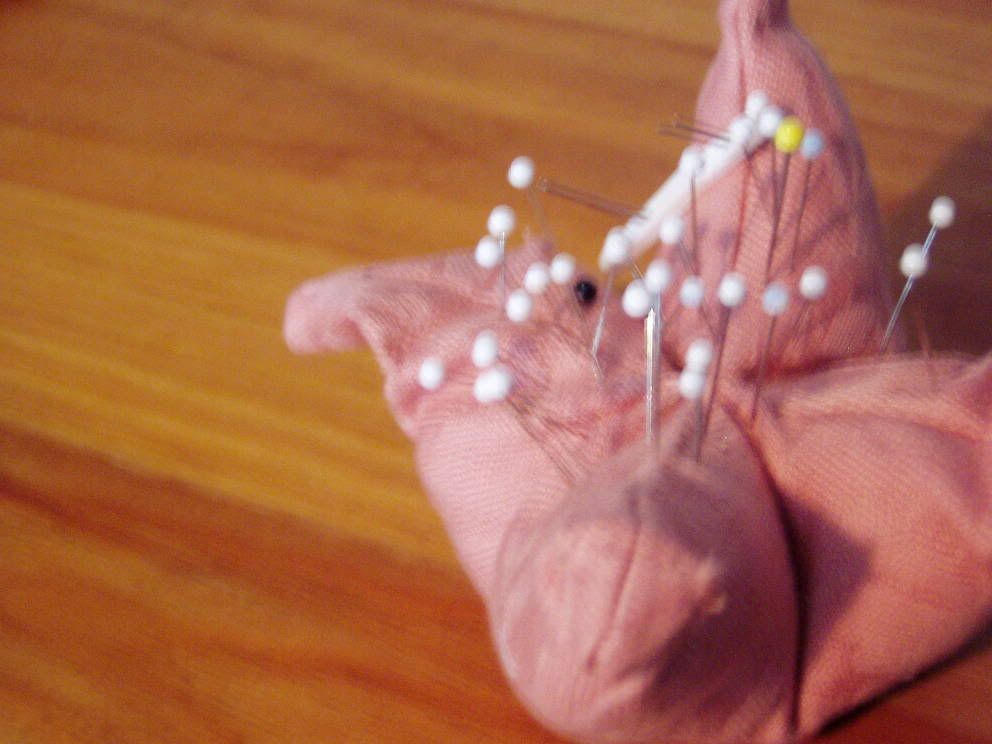 PIN CUSHION! AH!
Secondly, a great knitted washcloth...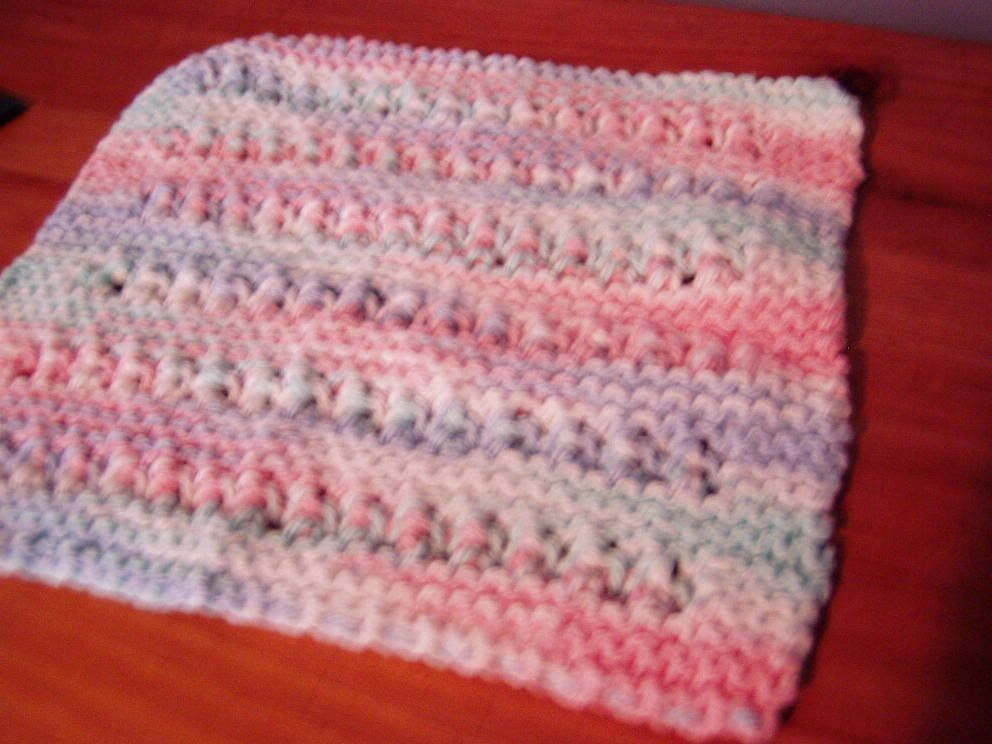 And third, a great set of cards (one who has already gone to my pseudo mother for mother's day...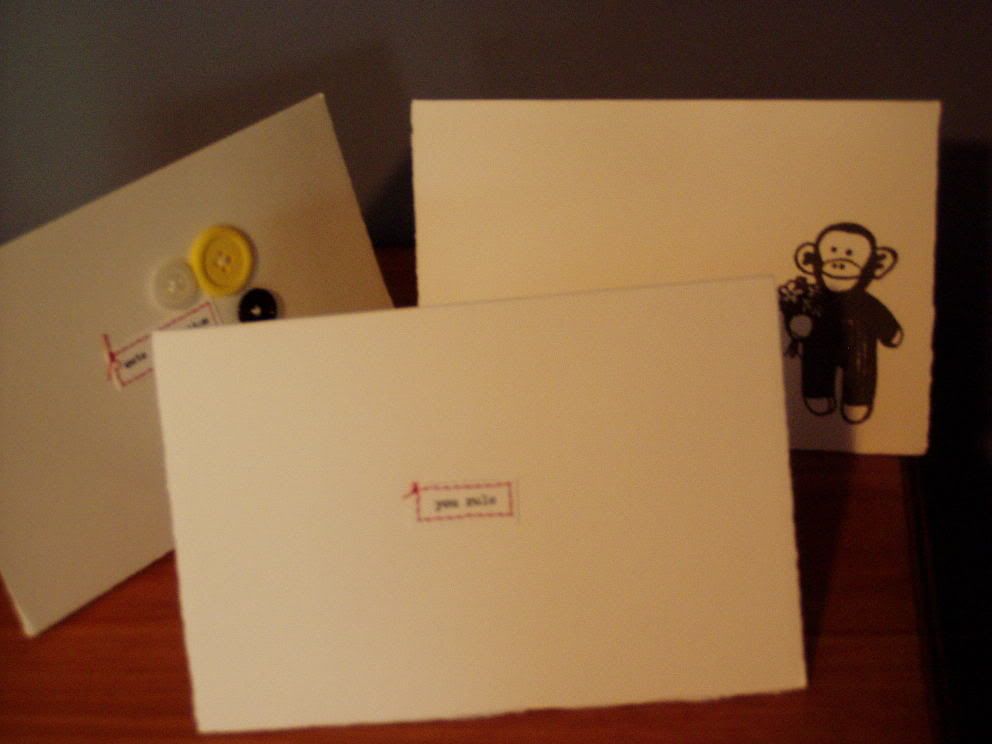 And earrings!
Thank you so much! I love everything!
I'm glad everyone is liking their pads. Just a question- if I sewed your envelope, how did it hold up in the post? Did it rip/tear/not meet to your liking? Please let me know what you think!
~Katie