I made this costume for my 10 year old son for Halloween.
Everything was hand made by me, from the bootcovers to the tricorn hat.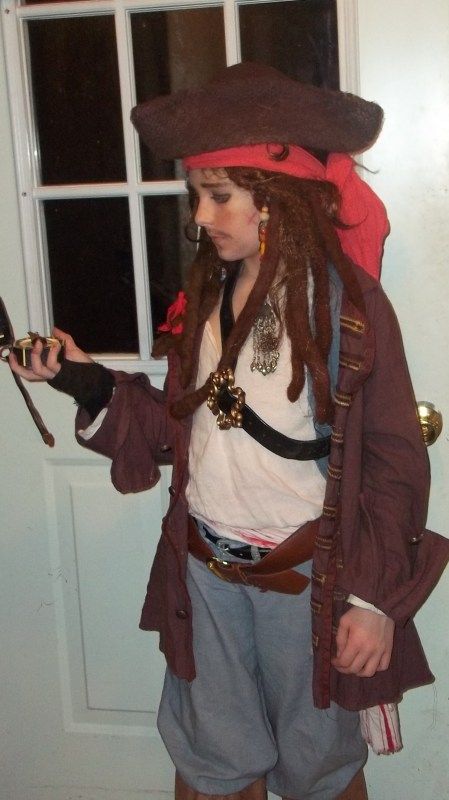 The dreads are made from wool roving that I felted and then dyed with food coloring to match the wig.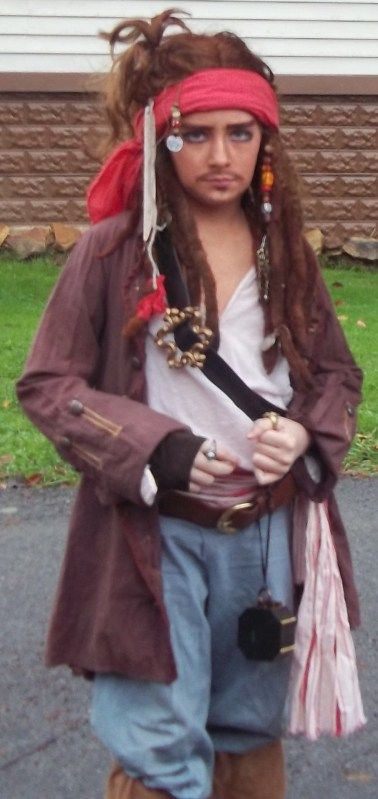 The frock coat, pants, vest and sash are all made from muslin. I drew the stripes onto the sash with a red sharpie, and left the edges raw so that they would unravel a bit. The coat, pants and vest were all dyed to the proper color after they were stitched together.
The shirt is made out of some kind of cotton crepe I got from the discount bin at the fabric store...it was pink, but I used some color remover to bleach it.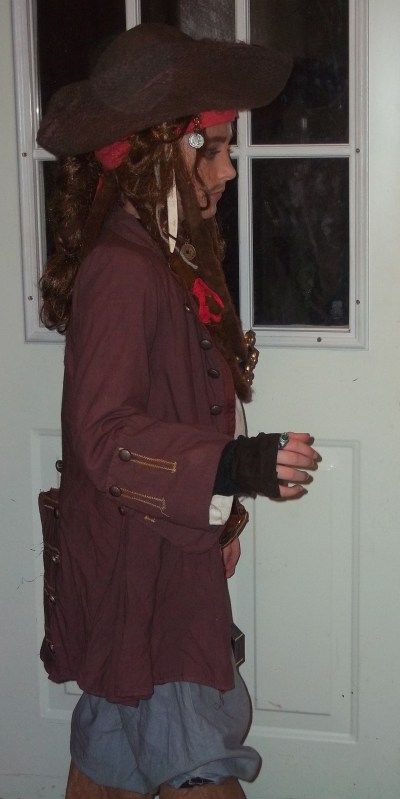 This costume was a real challenge because I also had to make my own patterns. Sorry for the links, but I'm new here and I can't post photos yet. Thanks so much for looking! Good luck to everyone who entered!