I am a humongous Whovian, so of course I went as the TARDIS. (Tried to get hubby to go as 10th, but he had to work
)
The dress is made from knit fabric and came out of a pattern that I found at the thrift store. I added ribbon and iron-on letters to the top for the "Police Box". The windows are satin that I sewed ribbon on and serged the edges. The signs are made from printable fabric that I ironed on.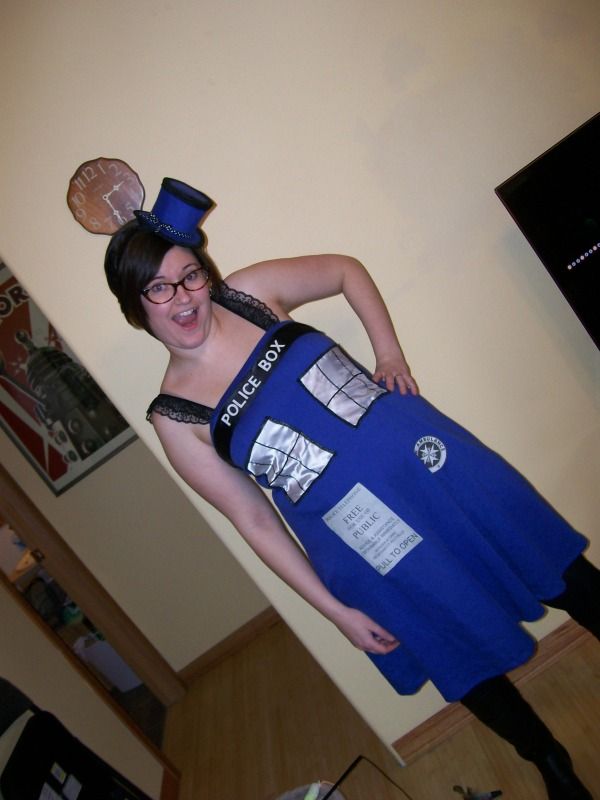 I got instructions for the hat from
this
Youtube video, which was immensely helpful.