YAY! I got my package from craftykate today and I actually gasped when I opened it, I am so in LOVE!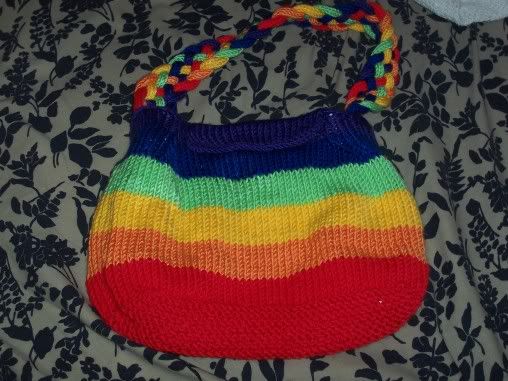 Isnt this purse the absolute best thing ever? I am the happiest girl ever! It is just unspeakably perfect! Thank you so much!
And here is a close up of the super cute lining and the AMAZING handle.
Here is a cute rainbow necklace (which you can see I put on immediately!)
\and a really cool rainbow candle! I Love everything!