I got these pants at a church swap for free! I was going to make a long skirt out of them, but the other day I decided to convert them to maternity pants.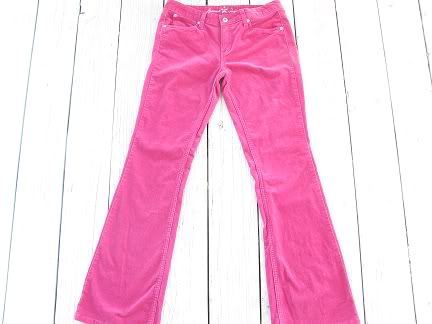 The first thing you do is cut off the waistband and belt loops. I unpicked it so I wouldn't lose any height. I also unpicked the zipper all the way down to the crotch intersection. I serged all the way around the top (still learning, just got my serger so it's a bit crooked). I inserted a bit of knit cotton so I have some growing room and resewed along the original lines.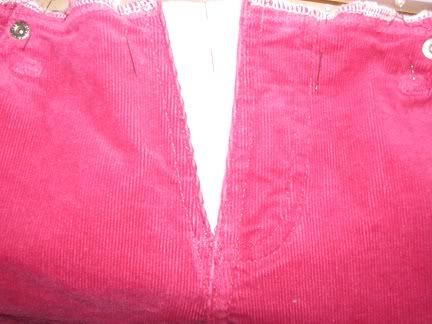 I used the same cut-up t-shirt to make the tube for the elastic band. I just measured the waist of the pants and added seam allowances. Then I pinned the tube to the inside of the pants, right side of the tube to the inside of the pants, and stitched about 1/4" from the edge.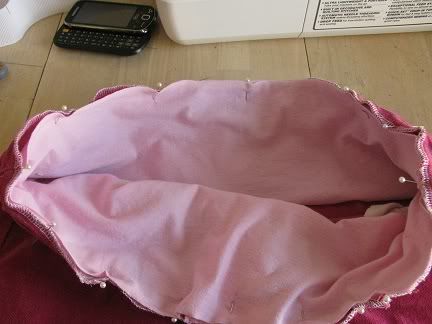 I used 2" non-roll woven elastic and stitched it together, then put that seam at the center back. I laid that inside the tube of knit cotton.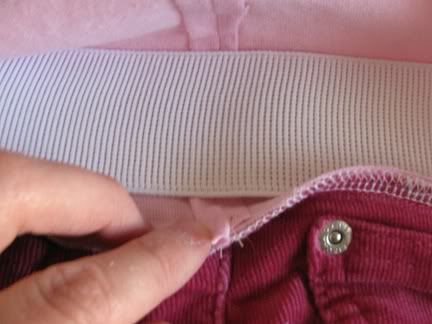 Then I folded the cotton over and folded 1/2" back up inside.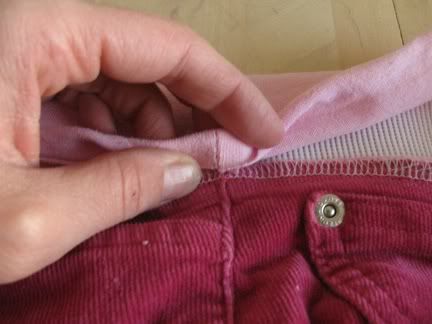 A gazillion pins later...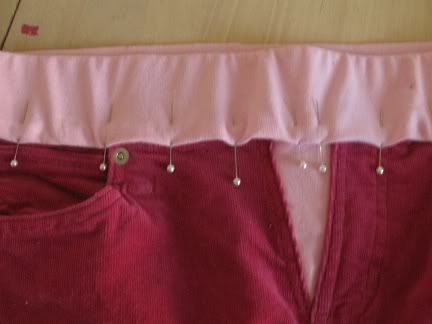 I sewed close to the bottom of the fold, always checking to make sure my excess was folded up inside. Where the pin is laying is where the top of the folded excess lays.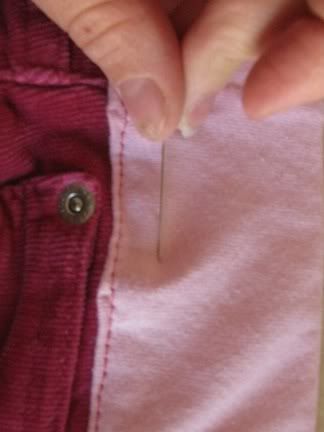 Ta-da!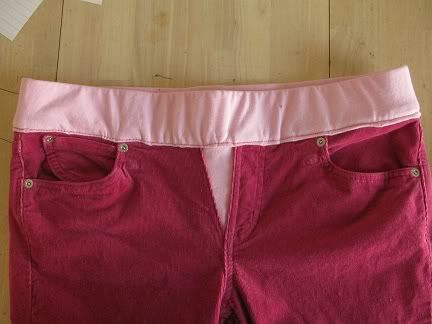 Action shots at 17w pregnant with #5!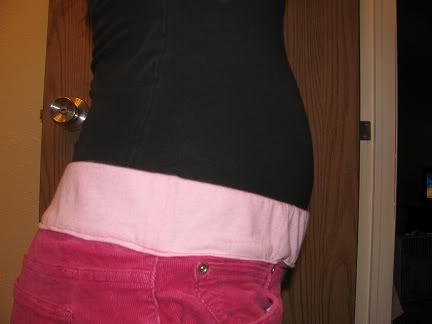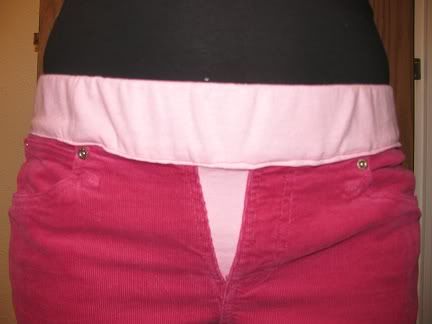 Thanks! This is my first time posting anything I've made.