My boyfriend is thinking about getting a blinky tattoo-
so i figured i would make him one for christmas.
I had to wing the entire thing- since the fish patterns i found were not the right
body shapes or anything. I went only from a picture of him and this is the result:
http://img.photobucket.com/albums/v37/xduhx/blinky.jpg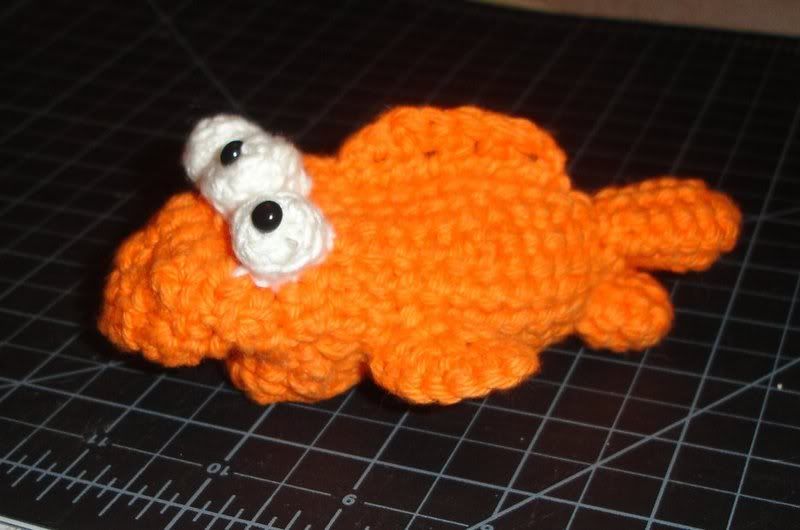 i wish i had written down what i was doing-
but i am new to crochet (only been crocheting regularly for 6 months or so)
and i am not very good at counting stitches or rows...