In honor of yesterday (Dec.13) being St. Lucia Day (a Swedish Holiday), I thought I'd post my first St. Lucia outfit that my mom made for me when I was a tike and my last St. Lucia outfit she made me in 3rd grade. I'm not sure how many she made for me total but here were quite a few.
Oh and sorry for the poor quality.. they're pictures of pictures.. i didn't bring my scanner home or they'd be much better!
*EDIT*
ACTUALLY this is my first St. Lucia outfit from when i was 2 with my swedish grandma!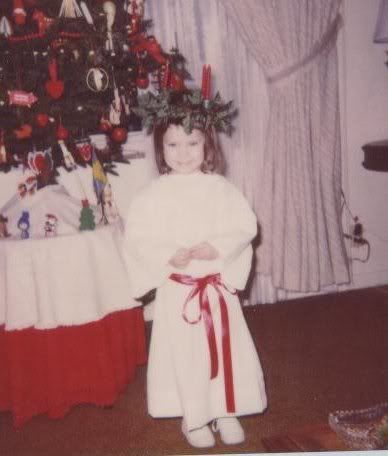 (Those were definate my first and dorkiest pair of glasses!)