I was watching The Wizard of Oz and I needed something to keep busy. I decided to crochet some slippers and as if by the will of the Gods, I had sparkly red yarn. It was destiny. 2 hours later, I had slippers that rock.
Yarn used was Bernat's Ping Pong.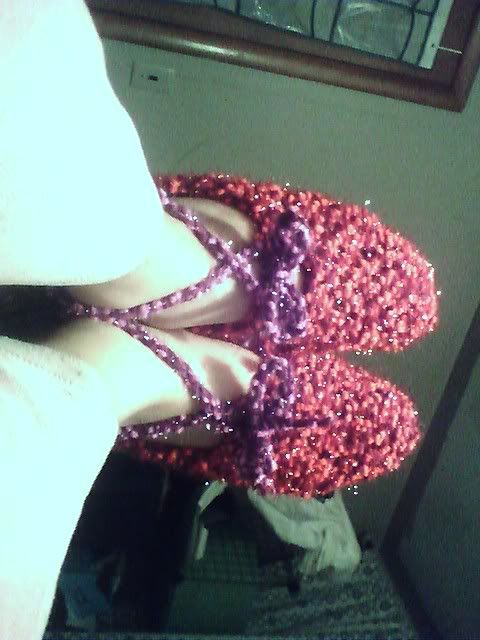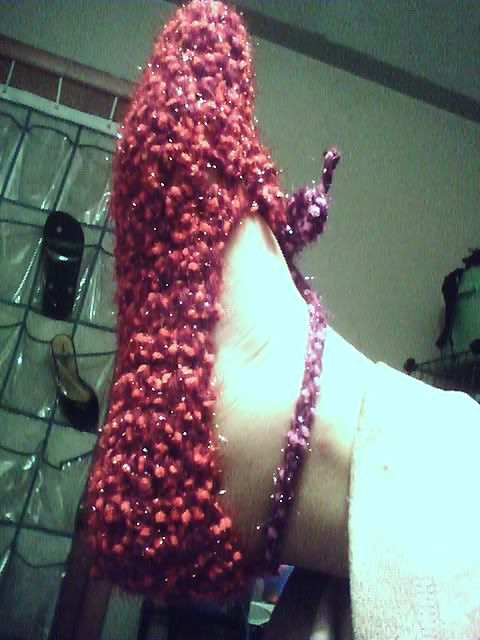 I added the purple just to keep things interesting... that and red and purple look fabulous together.
Now please be kind, I'm a knitter not a crocheter. The pattern was taught to me by my grandmother, I added the straps for to keep them on better.