Woo woo, it's my first project thread, and this is only the second thing I've ever sewn.
ROCK!
This tote was made for the Represent Your City 2 swap. My hometown is named Hurricane. And if it rocked you... it would most likely rock you like a hurricane... or at least get that song stuck in your mind.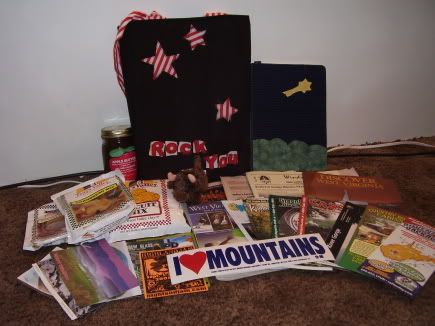 The bag with the swap stuff
The front of the bag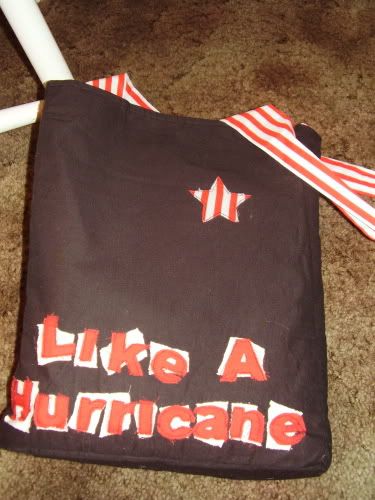 The back
Inside
Putting all the squares & letters on was a painstaking process! And then, as I celebrated the Finishing Of The Second Successful Sewing Project... I realized the damn straps were uneven.
D'oh! Thus, the tag. Both my swap partner & I have "M" names. I hope she considered that a feature rather than a flaw. haha