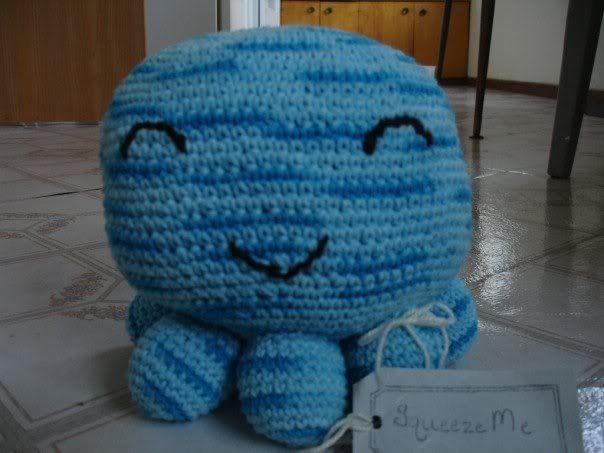 This is by far my favorite project to date! I made this for a Pet Swap last summer, from a great Roxycraft pattern. I made it HUGE and made the legs a little longer, too. The ball-legs of the pattern are cute, but I wanted the puppy to be able to drag this around.
I put a large squeaker toy inside the head when I stuffed it.
Apparently, the puppy was a bit afraid of this. Oops.
I rarely make my own project threads, so here's some pics of other crochet things I've done:
*
Green scarf
*
Red hat & mittens
And I've just realized that I crochet daily and never have picture proof that all those stitches actually
make stuff
.