Is it too late to join in?
I'm currently working on
two
modified Circles to Squares blankets for a friend who is having boy/girl twins this fall, and could definitely use the support... Not to mention gaining inspiration for later projects while I'm here!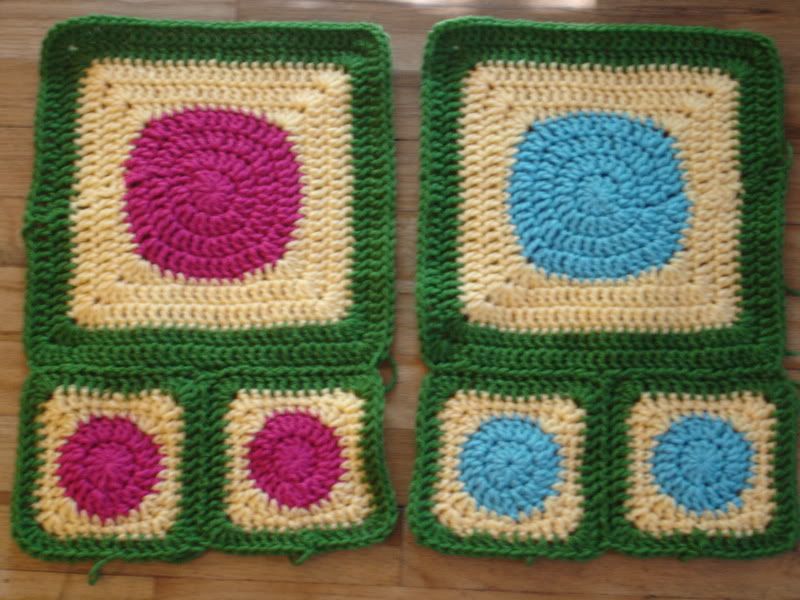 The pattern is free on LionBrand.com, and the yarn is Vanna's Choice in Kelly Green, and Vanna's Choice Baby in Little Boy Blue, Berrylicious, and Duckie.
Now... Back to hooking.