i just moved into a new room and went to the thrift store to fance it up a bit. i got all these mismatched linens and wanted to try embroidery on some small pillowcases i bought. i have only so much patience, so i decided to see what i could do with my mom's old sewing machine from the 70s. i just finished the first one. i used all zigzag stitch, adjusting the width as i went to give the branches some shaping. this is my first project i've posted and i'm still getting to know my way around a sewing machine, so please excuse the simplicity of my craftsterness.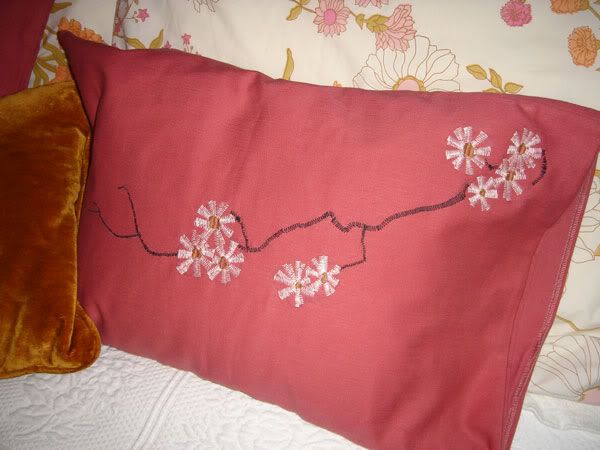 a close up of my not-so-good stitching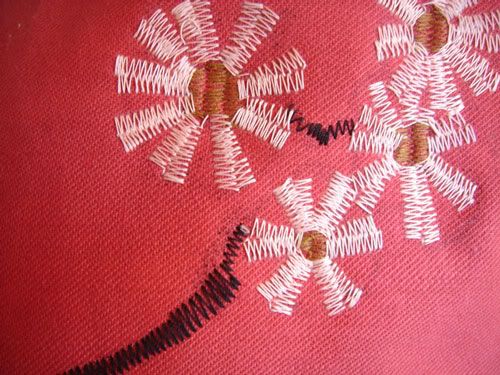 oooo, talk about fancin' it up!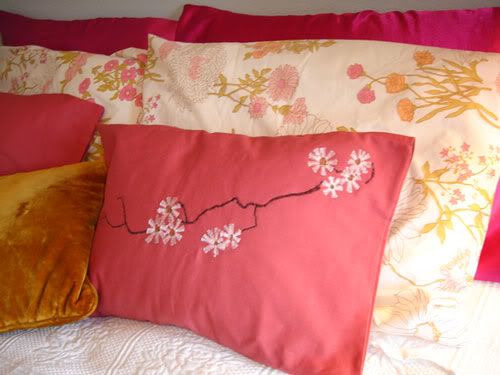 this post helped get me started:
https://www.craftster.org/forum/index.php?topic=3633.0
i scanned in some pretty flowers from an old japanese book and printed 'em up and ironed 'em on...