I have two new recons, inspired by my new strapless bra.
I have really big boobs, so finding a strapless bra that fits and actually works is something to celebrate about!
What better way than with tube tops
All these are hand sewn, so.. that's my excuse for them looking kinda funky.
This one was a large men's tee that said "My balls itch" or something. It was retarded so i cut it off and used the rest of the shirt to make a boob tube
(very serious expression, for a very serious picture)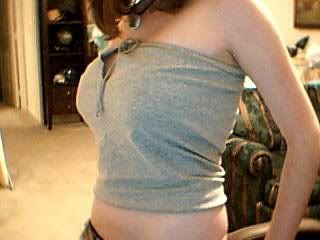 This one was a GIGANTIC shirt. Like, I've never seen a shirt so huge. Like, the entire tube top is just the front side, and bottom half of the shirt.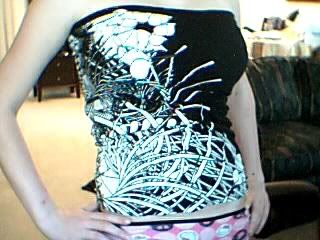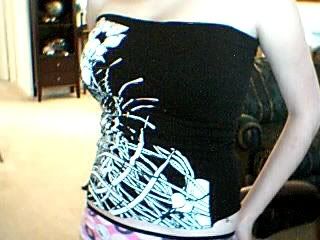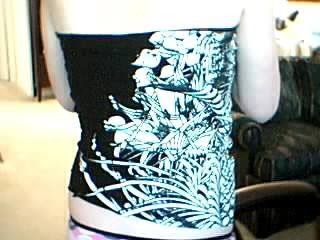 I don't really know what the print is on it, but it's pretty awesome so whaaatever. :3