I've received from Calabaza! We agreed on a relatively small swap since we both already had partners, and everything from her end was great!
First up, her crafted item was a gorgeously done corset bag. I saw on her thread that this was her first time doing boning or corsetry in general, but believe me you'd never know to look at it close up.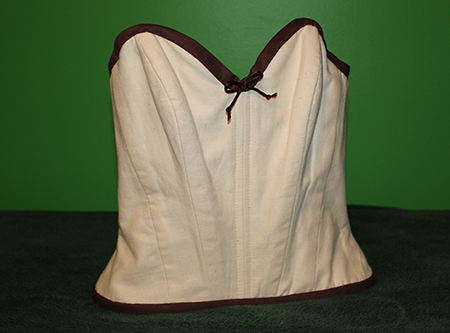 Also a shot of the back for her lovely lacing detail, which I love:
And for fun, she also sent this silly item off my pinterest. I haven't used it yet so no action shots, but the idea is that you freeze ice cubes in the shape of shark fins with a huge chunk at the bottom to ensure the fins stick out of the water. I intend to have lots of fun with this one.
Thank you Calabaza! This was a great package!