now it's time to show it off!!
this is one study hall drawing of all my friends... as cats! yes i know it's awful... i'm the one with the bangs over one eye and cargo pants with my arm around my short boyfriend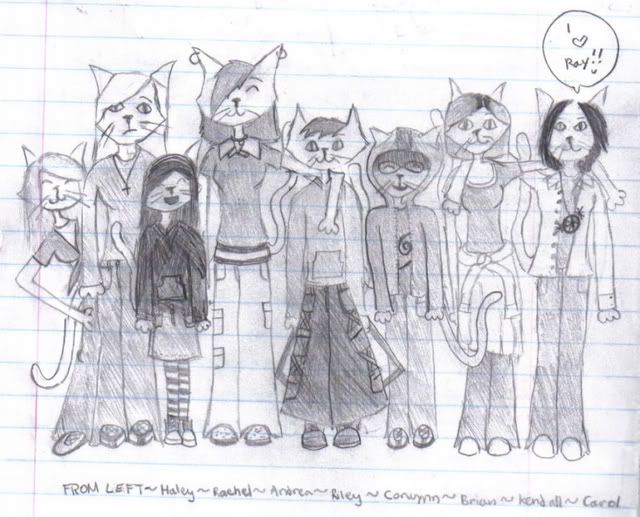 this i drew at the back of geography, shhhh!

this i also drew in geography, he he
and this is me with my best friend and boyfriend... ah yes they hate each other (we're KITTIES!!)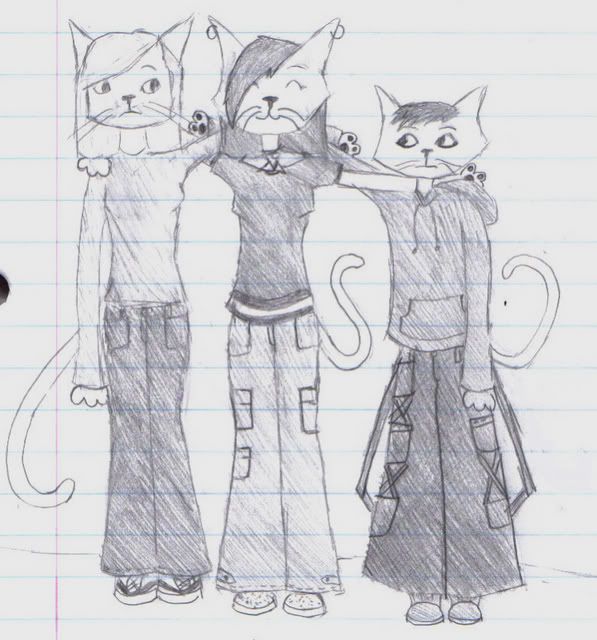 sorry for the big piccers