This is the first stencil I've made without using a computer. We had to do a project involving words for art, and this is what I did: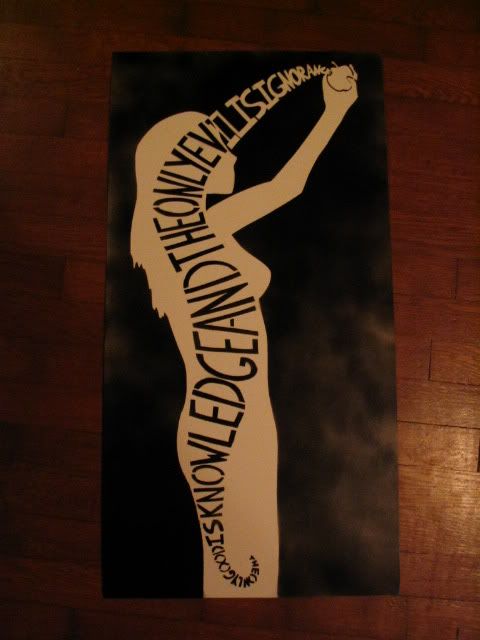 It says "The only good is knowledge and the only evil is ignorance".
I'm not sure I like the cloudyness. I might do another one with solid black.