First, I want to thank Harlan for teaching me great tricks of needle felting. They are very helpful! Thank you thank you!
I'm very new to needle felting. Mr. Panda is my 4th project so far. Because of the giants in my house, the other 3 didn't end up well (RIP Ms. Sheep, Miss Hedgedog, and Mr. Polar bear). I hope Mr. Panda can survive longer...
Meet Mr. Panda. He is size of a quarter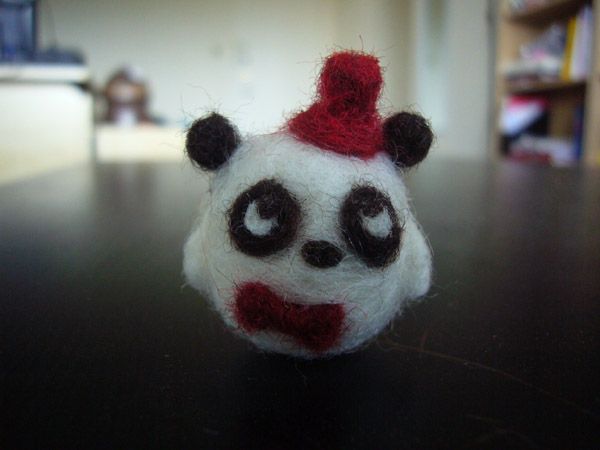 Mr. Panda's first encounter with the giants. As expected, the giants showed great interest in him. Not good, not good.
Giant #1: Oh, new victi... eh, I mean, new friend...
Giant #2: Hummm... Let's see, what shall I do to you...