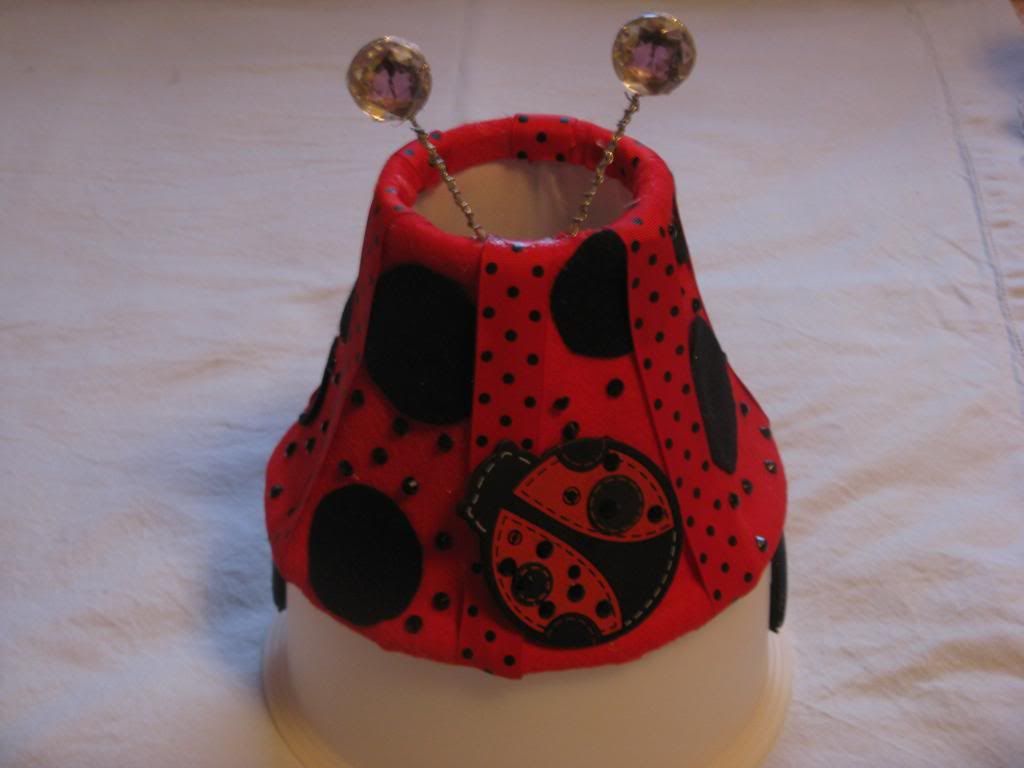 Sorry about the length of the post, but I had to explain why I would choose to wear a lampshade in public... (Also this is my fist post so I hope the pictures work)
I am in a wedding party of a close friend. Like me, she is crafty and came up with an idea for a very tame bachelorette party. HAT MAKING! In typical bridezilla fashion there was a twist…
They had to be made out of lampshades.
I dove in to the challenge, determined to make something in a wearable vintage fashion. An out of town flower girl also recruited my services for a bug themed topper. I was also determined to make it through a bachelorette party without yet another picture of me sporting a giant lampshade on my head. Hence the size of the shades selected.
These can be made to suit any style, but here is how I managed it.
MATERIALS: (EVERYTHING REUSED
I scrounged from my house and a trip to the thrift store)
Vintage
– lampshade
-headband
-three doilies
-flower hair clip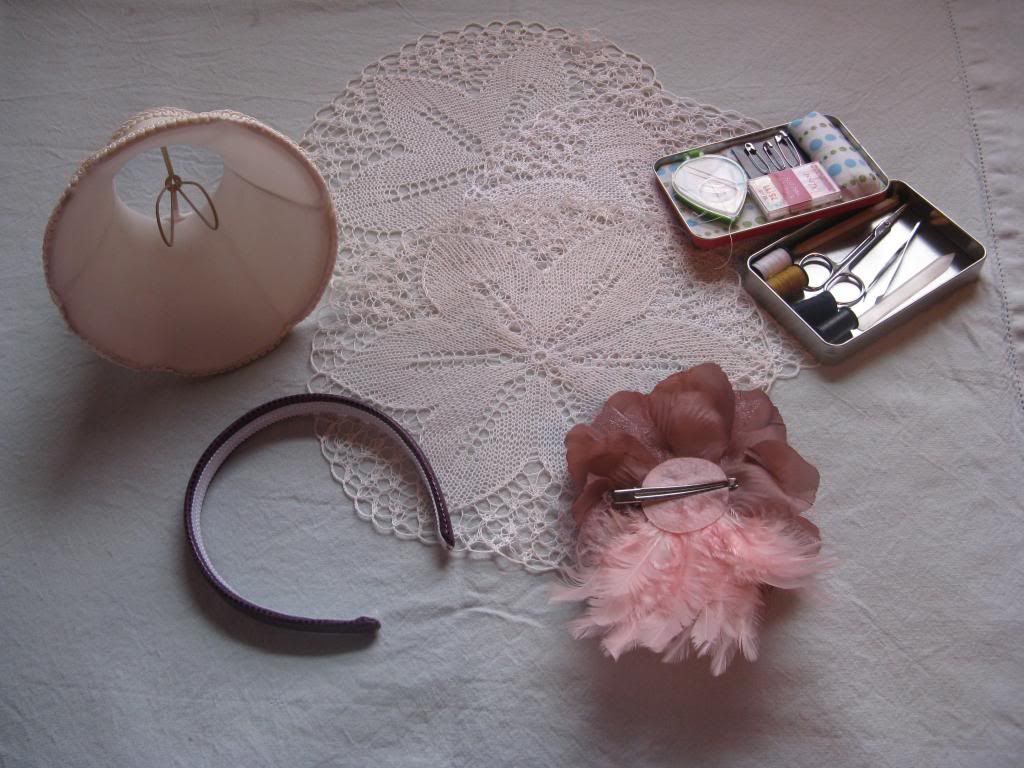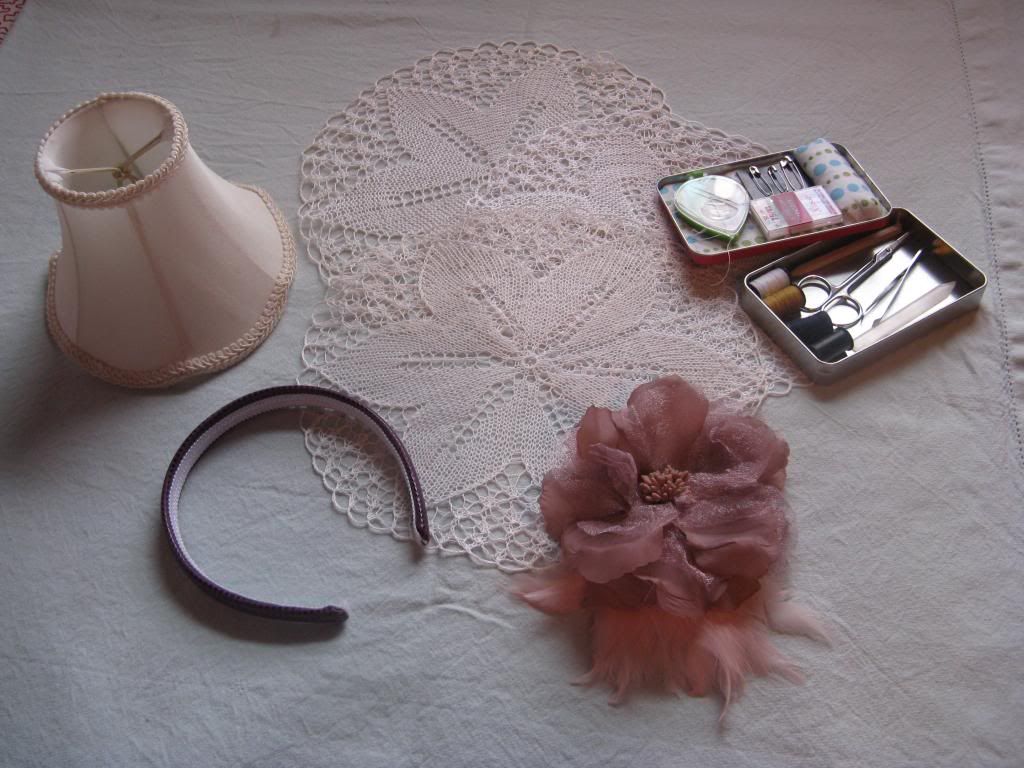 Bug -lampshade
-headband
-felt
-ribbon
-flower picks
-wood ladybug decal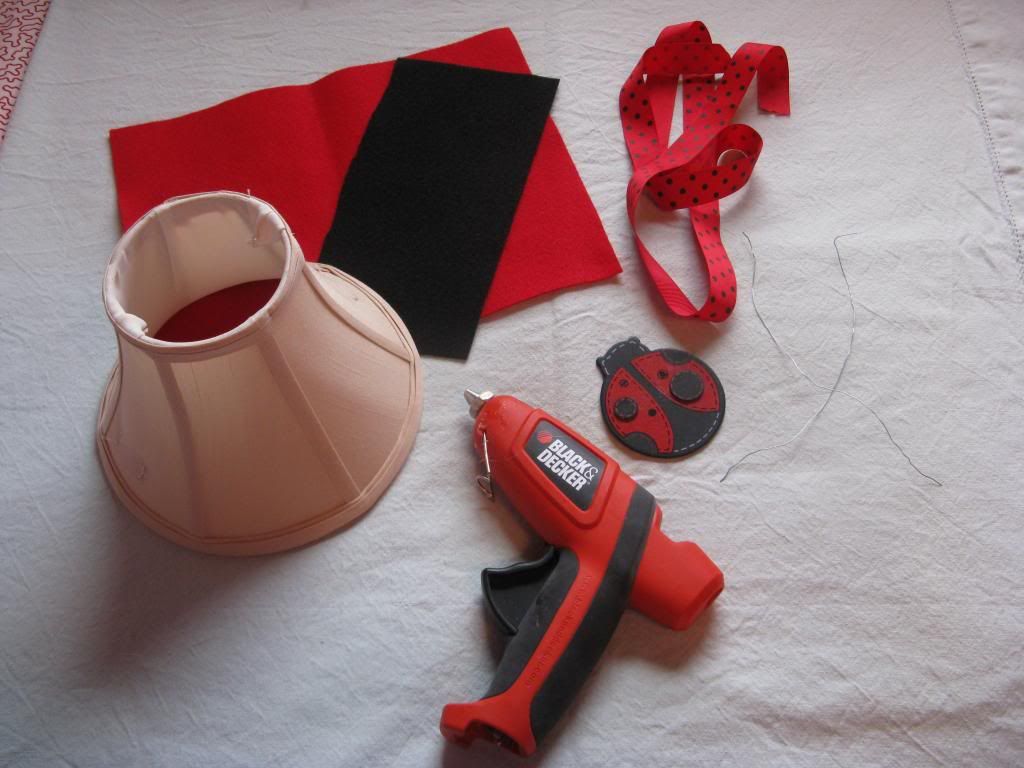 I also used my travel sewing kit and glue gun.
Although fairly self explanatory in photos, I will explain the two separately two give two examples of how to approach this.
Vintage
: (easiest)
• Position the doilies so they cover the shade. I created a draped blusher by dropping one over the brim. Attach with small stitches.
• Bunch up one doily to make a flower and attach to hat with hair clip.
• Stitch headband to crossbar on the inside.
Bug
:
• Sew small pieces of ribbon inside the shade to hold the headband in the position you want it.
• Cover the shade in the red felt. Since it is sloped I found it easier to cut the felt into strips that matched the panels in the shade.
• Attach black felt circles or various sizes.
• Cover seams with ribbon.
• Attach decal and antennas.
• Slip headband through loops.
You can either cover the top opening with fabric or leave it open. The Vintage is covered in doilies but the Bug is left open.
Have fun with this. It is a chance to show off your personal flair!
P.S. No, I am not wearing mine to the wedding but the maids plan on sporting them at the rehearsal dinner and the morning after breakfast.