Background: well my mom was taking all of the windows in the upstairs out and replacing them (i'm crafty, she's handy- it works out well sometimes) and i asked her to let me keep them. She did, being the mother of mine that she is and i decided that they could be "art". i also had these ugly shades over the windows in the basement (where i live) so i figured it'd be really cool if i could do something different and slightly more original. that's where the windows came into play
take a look!: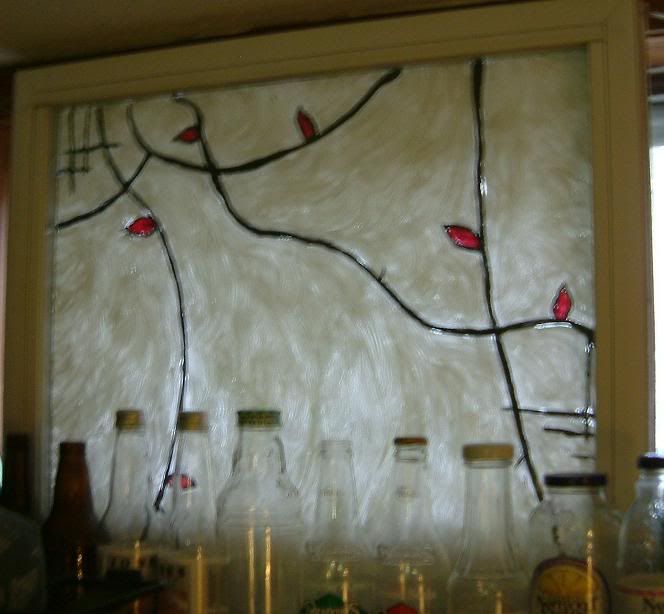 (over one of my windows and this pic displays part of my bottle collection)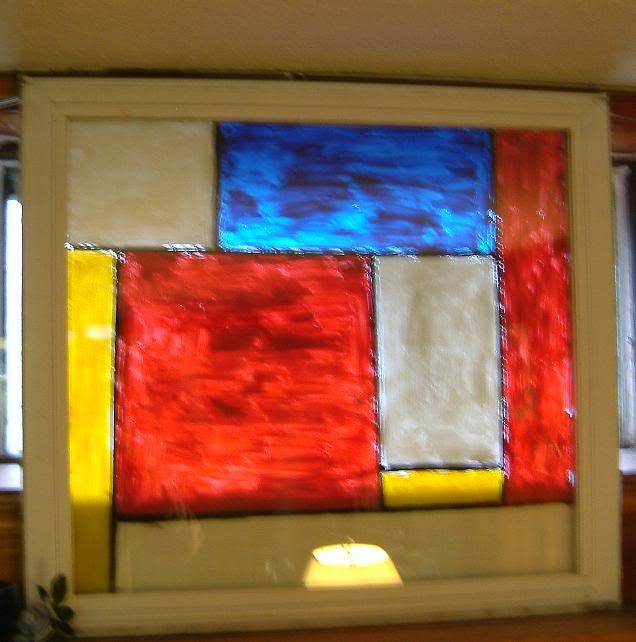 (over the other window in my room- in the de stijl style!)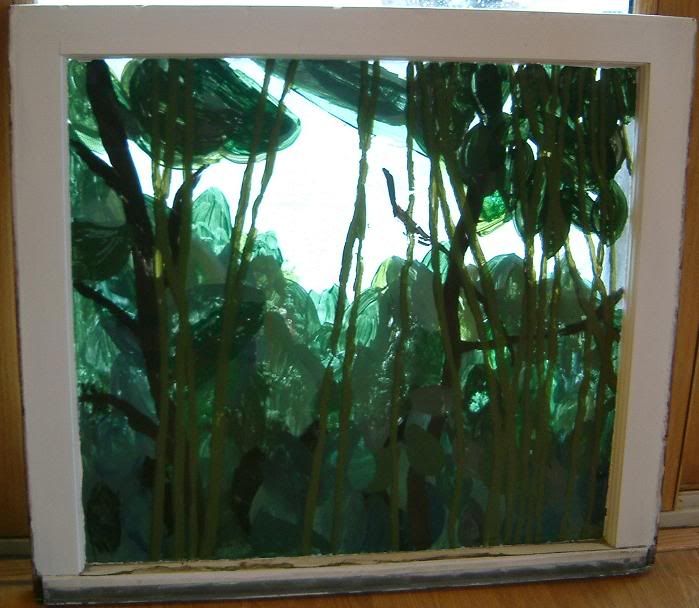 (my other one in my posession- i was inspired by the cleveland botanical gardens)
i also made another one for my grandma for chirstmas. she kept raving about it- i was so pleased she liked it. it was from the chronicles of narnia.
tell me what you think please!