your gonna make one. that's what your gonna do.
Dont kill me guys. I didn't take any before pictures. I'm sure you can all use you imaginations and picture a tall thin girl in a 2XL long sleeve shirt that would never of fit her. Ever.
Basically all i did was trace a well fitting dress. Cut it out. Hem up the armholes. Sew together the sides. Put in a zipper.
I really like my white zipper, but it was more an issue of I-have-a-zipper-right-here-and-don't-want-to-buy-one than a purposeful white zipper.
and now a montage from pictures from my blog (yeah, i'm a nerd. i know)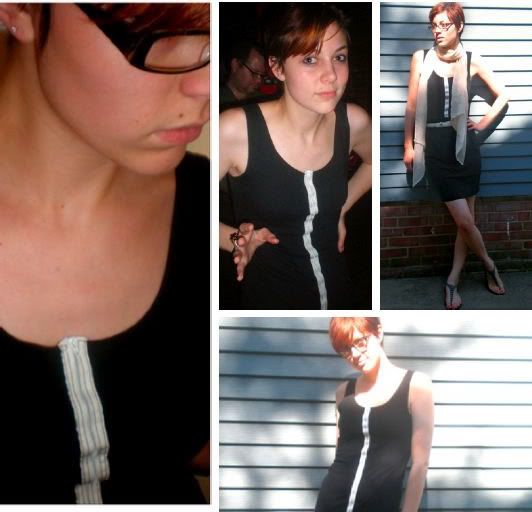 (see my blog here:
http://www.chictopia.com/user/blog/FashionAdventures
)
I think it come out pretty well. I wore it to a show and got a lot of attention... mostly unwanted attention, but I guess sometimes that's the price to pay when you go somewhere where there are a lot of really drunk men. It held up well though and to be honest, the ability to zip it down a little for air is pretty nice.
my original inspiration was something like this: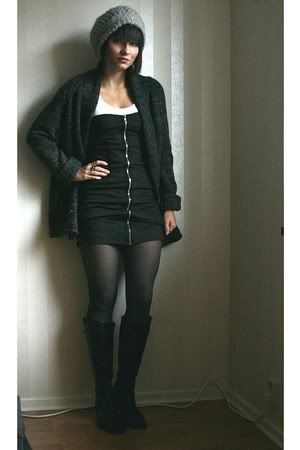 (see her blog here:
http://www.chictopia.com/user/blog/Lomelino
She's pretty fabulous. Her dress is from H&M btw)