this seemed like the logical place to put this because 1) it's a paper craft and 2) the found object is wood which is trees which is also paper.
anyways, it's just one part that i need some advice on. I found this chest of drawers while trashpicking and took it home to keep art/craft supplies. it's was boring and i wanted to toy around, and i think I've done well do far. here it is:
(Top)
(Front)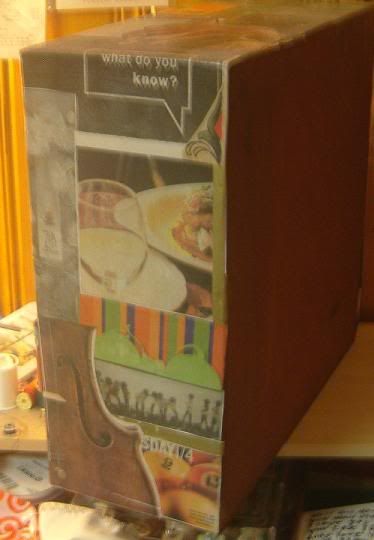 (one side and back)
Now, the back is the worst part. I want to do something amazing but i can't decide if I'd like to do a scene or just be random or what. suggestions? comments?
p.s. it looks so much better in person. the colors are so bright.