Okay, I finished something! I found this tutorial:
https://www.craftster.org/forum/index.php?topic=21586.0
It's for a camera cozy, but I figured a camera is about the same size of a pack of cigarettes. All I did was add a snap instead of a button and made it big enough to fit a lighter in there too: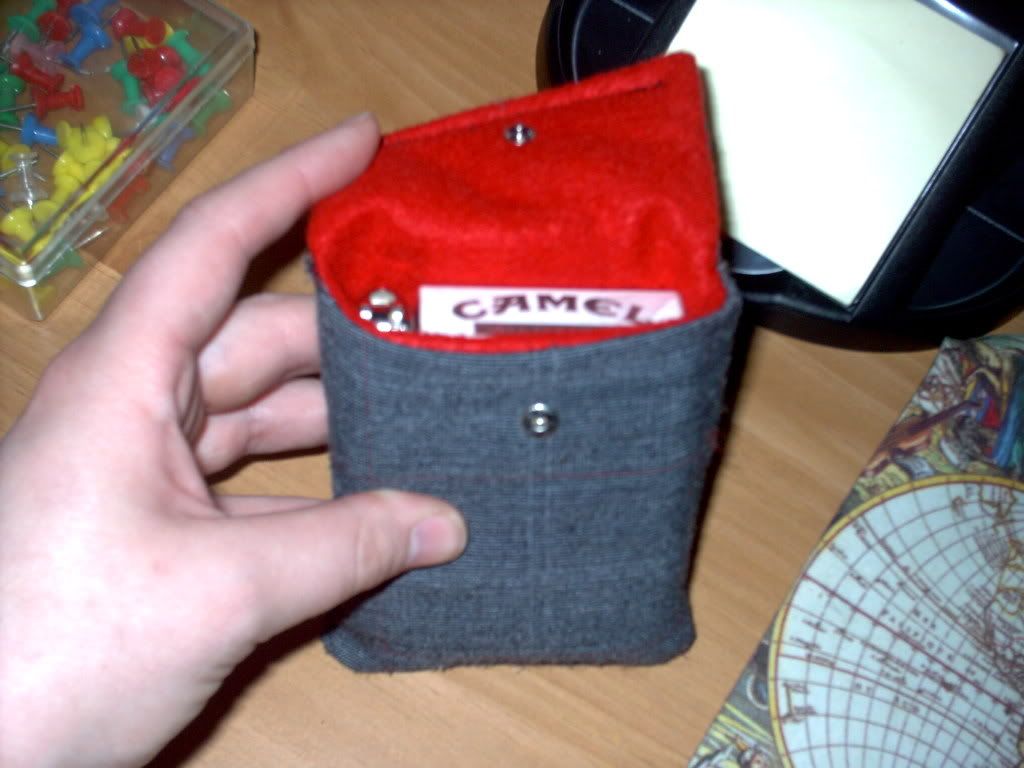 I'm going to give this one away because the stitching isn't the greatest since I was just playing around.