I was waiting until I received my exam results before I posted this one. I didn't want to jinx myself or anything :S

My brief was to design original, eco-friendly clothing and I decided to make the outfit out of second hand clothes and fabric scraps.

Sorry about all the pictures...
The whole outfit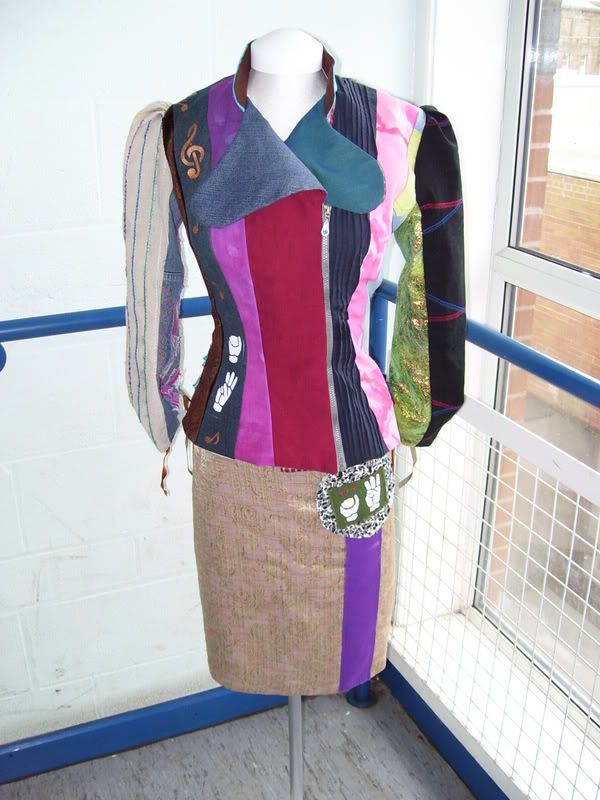 The front of the jacket - each panel is made from a different fabric and most panels have been decorated or manipulated in some way. There is an off-centre zip.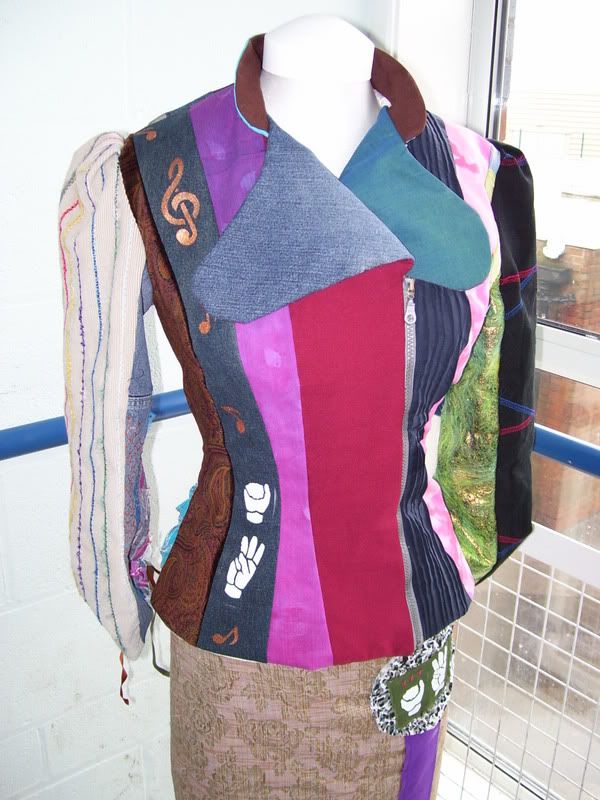 The back of the jacket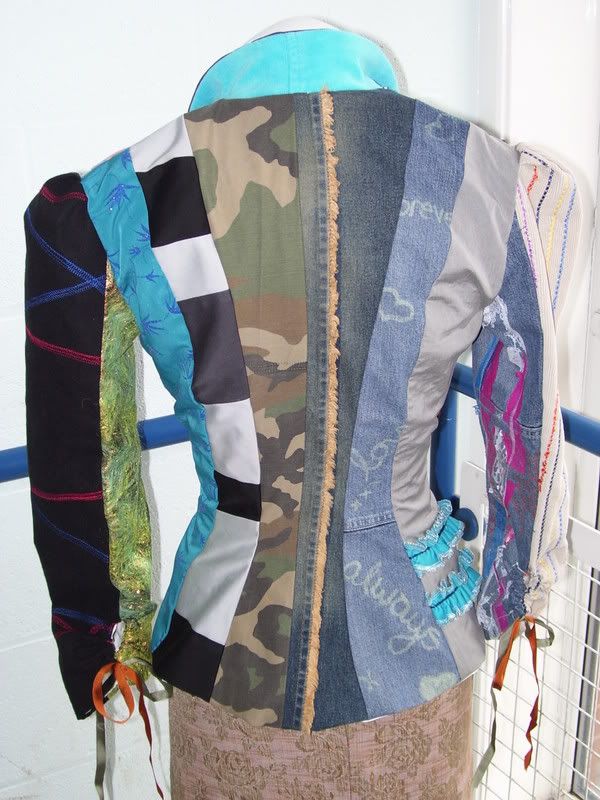 The sleeves can be ruched and tied in place using the ribbons
The skirt - which began life as a large size skirt. It was resized and reshaped into a pencil skirt. Then I added applique detail.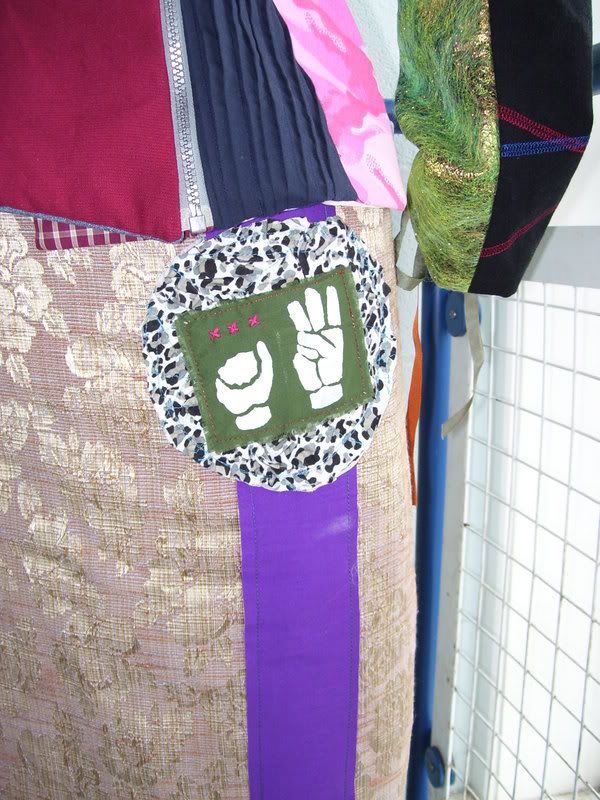 Close up of rosette-style applique. The leopard print fabric was sewn randomly to create a crumpled look. My logo was stencilled on and hand-embroidery was added. It's probably my favourite part of the whole outfit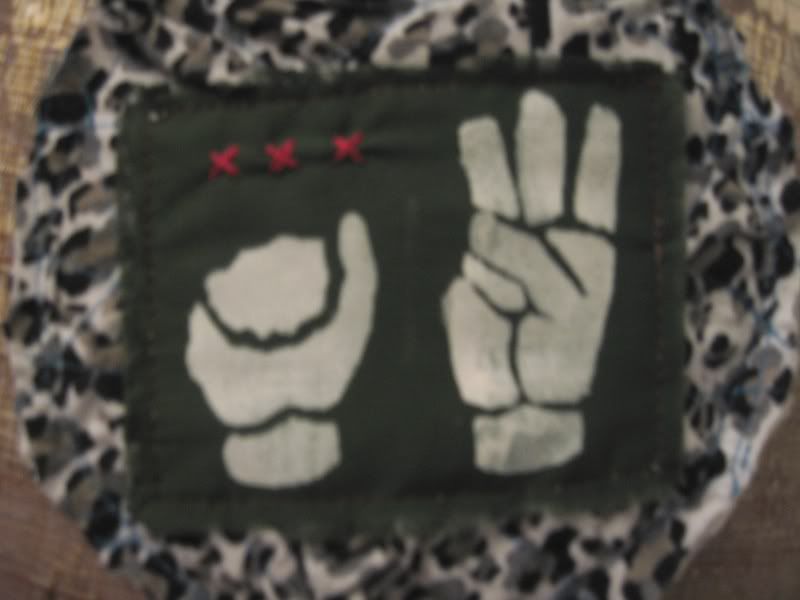 Thanks for taking the time to look
xxx