hey you guys.
i've recently bleached my hair, and i really want a new haircut to go along with the new me that will be starting junior year in a few weeks!
i didn't want to do anything drastic without consulting the geniuses at craftster first.
now, if you don't mind,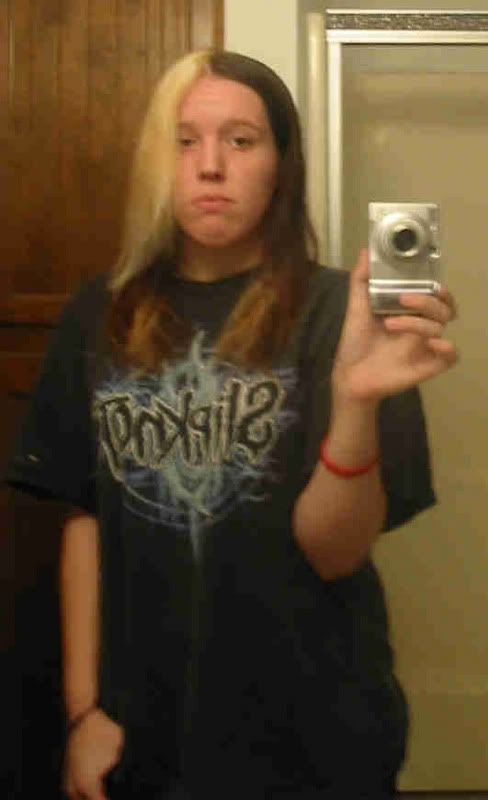 this is my hair as of now. it's bleached at the front, and some underneath, in case you can't tell.
i just want some ideas of how i should cut it, my hair is currently in layers but i'm up for anything
thanks!
p.s. sorry for the crappy picture, my camera doesn't like zoom.