i recently received two very wonderful packages!
bkrenning4
claimed me for stenciled shirt, but also sent a surprise.. this super cute tote!
i love the images on both of them,
..the vines and leaves are amazing!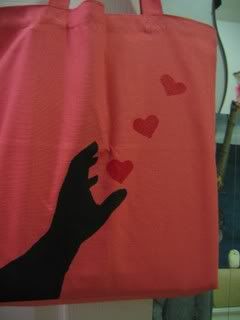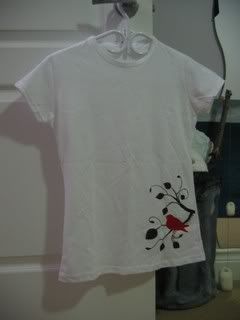 heres a close up of the stencil on the shirt..
my second package is from
Dr.RubyDoomsday
, who claimed me for a hobo bag.
she sent this really pretty green bag! its really roomy! (the green colour isn't that bright, its a much nicer green in real life)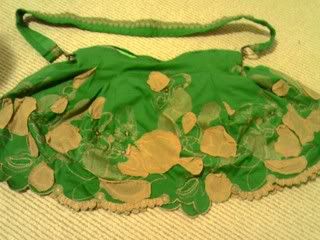 a close up of the details..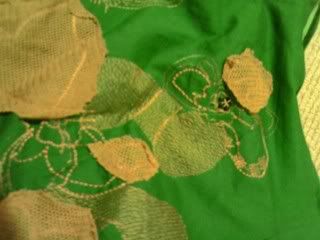 thank you both so much!