whoaa! So many wonderful goodiess in this gallery!
Time to post mine!
..
Troublet!!! WHAT HAVE YOU CREATED??! .. the warnings you sent me were no joke... (I love it!
)
Okay, so.. I opened the most amazing swap package today from Troublet!!
.. it all started this morning, I went out for breakfast, and got the package before class. Here is Mortimer The Sock Monkey, 10mins after meeting, as I forced him to come to class with me today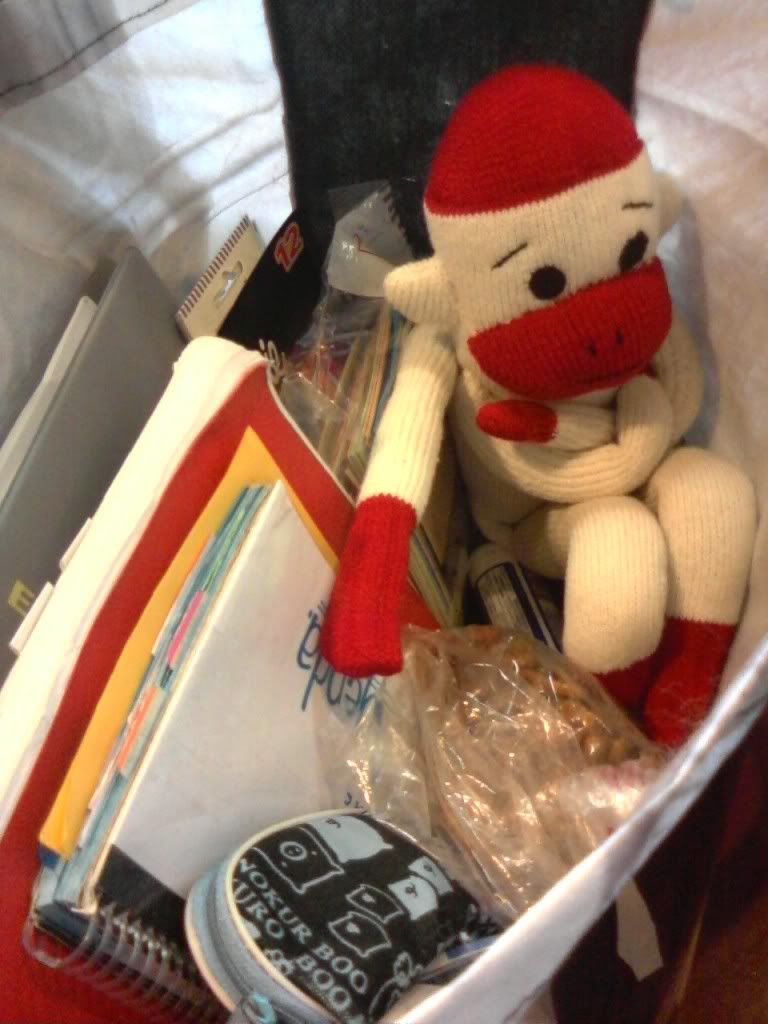 "No Paulina! I don't WANT TO GO INTO YOUR SMELLY BAG FILLED WITH TEXTBOOKS AND DASUHDKJSAHDKHASKD"
We got home and... "Mortimer, please can I take a picture of you? PLEASE?"
..."No, it has to be with everything I recieved from Troublet.. please? PLEASSSSSSSSE? I'LL GIVE YOU CHOCOLATE???!?!?! "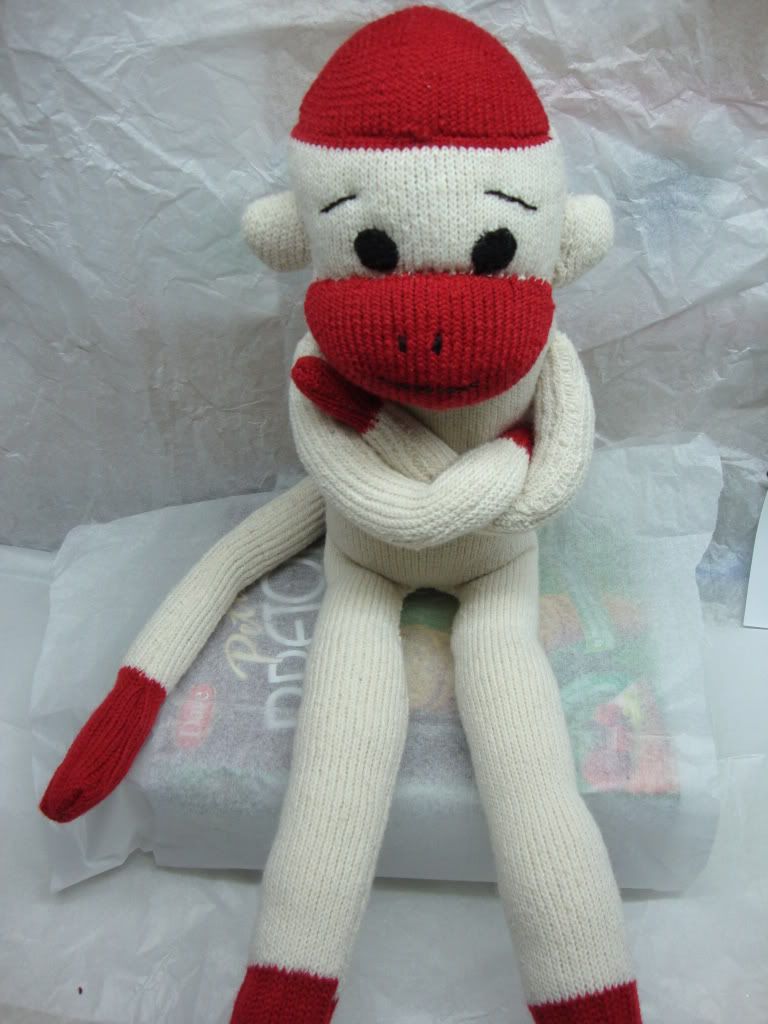 We made a deal. He has too much power over me...
..look at that satisfied smirk.. *sigh*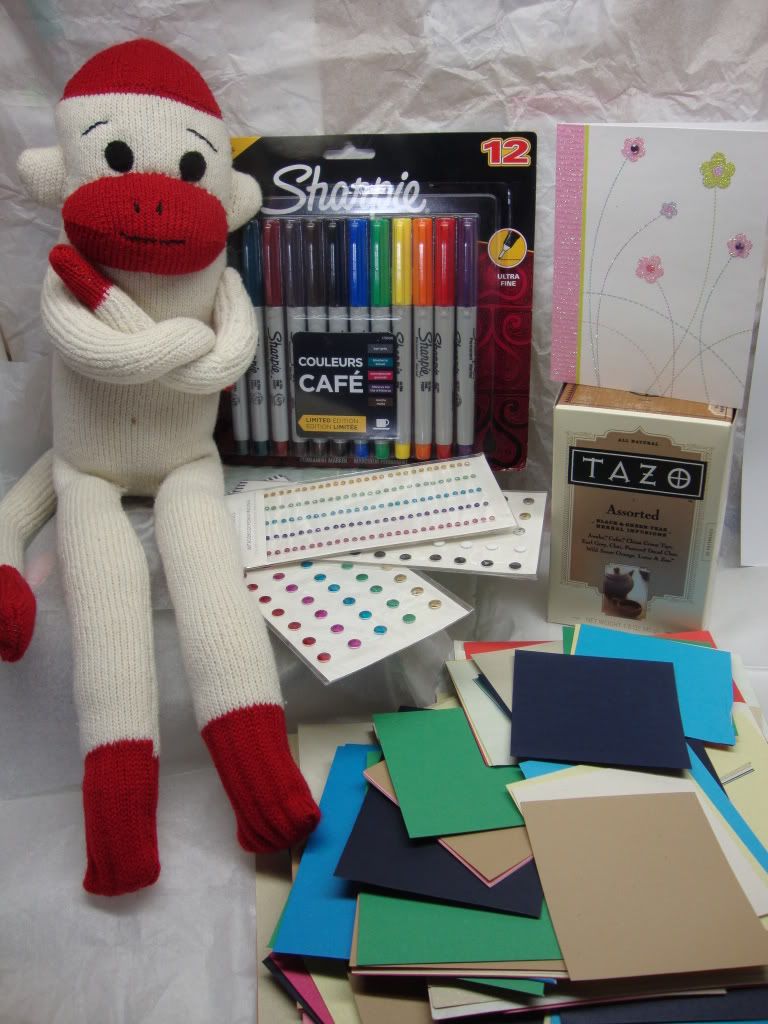 inside was:
3 packs of scrapbooking gemstones, a huge pack of scrapbooking pages, A WHOLE BRAND NEW PACK OF FINE LINE SHARPIES!!, birthday card, and Tazo tea, and the star of the show: Mortimer the sock monkey. (named appropriately after Robert Munsch's book)
.. and yes, he arrived in the package with arms crossed! LOL. *please note: HE HAS A BELLY BUTTON. I laughed so hard when I saw it
*
close up:
Thank you so much Troublet! You're the best swapper ever. ever. I love everything. (Including Mortimer and his additude)
-now, to work on a thank you card!
-
Thanks to MareMare for organizing! I had so much fun!