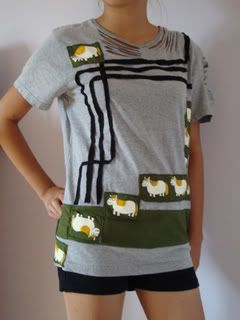 heres a shirt i made the other day for a girlfriend
she basically handed me these shirts and said... just do what you do..
so i did..
before:
plain gray shirt + AA funny graphic tee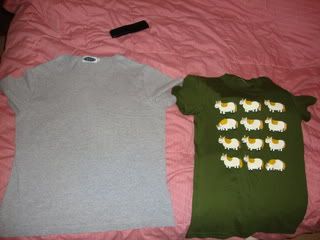 after: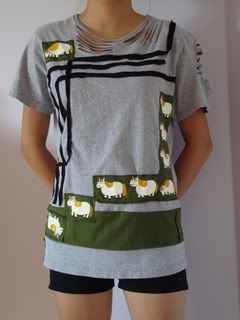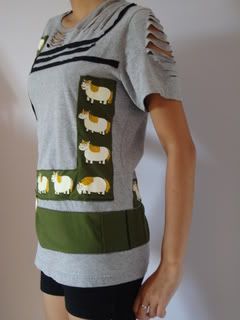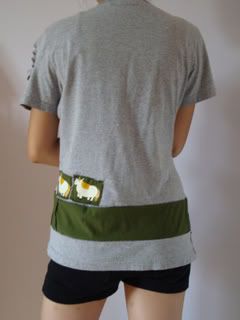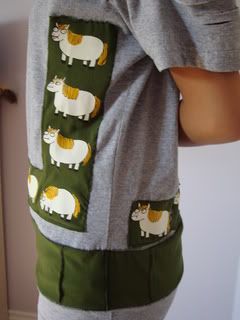 she did say she wanted the horses in a L shape and some on the back, so i did that.
then i cut out the other horses and just placed them wherever i thought looked fun. (one of them is upside down
)
i also cut slits across the neck of the shirt and one of the sleeves.. it needed more skin
i also took some black fabric i had lying around and cut them into long strips and sewed the strips on to make a nice graffic pattern.
a lot of what i've sewn this summer has been very geometric and i guess that still stands
it was hard for me to stick with the t-shirt form. i was soo tempted to do a tank/ 1shoulder but i dont have a modelllllllllllll.
I dont know.. at first i didnt really like it, but the more i look at it, the more im okay with it.... what do you guys think?