Hi,
I've mostly lurked, occasionally posted, and often drooled over the amazing stuff I see on the boards here. This is my first project post, in large part because I never had uploadable photos. These are some that were developed to CD; however, I also have sometimes access to a digital camera now, so hopefully I can post more!
I got married last October. Made invites, did all the reception decorating with my Mom, good friend made my dress, and matron of honor made her dress and her daughter's, who was the flower girl. Oh - matron of honor (a professional potter) also made the favors as their wedding gift to us. Unfortunately, I don't have any pics of the favors, and no good "craft" pics of the dress, but I'll do my best with the other stuff for now!
Here's the front of the invites:
Closeup of a table centerpiece: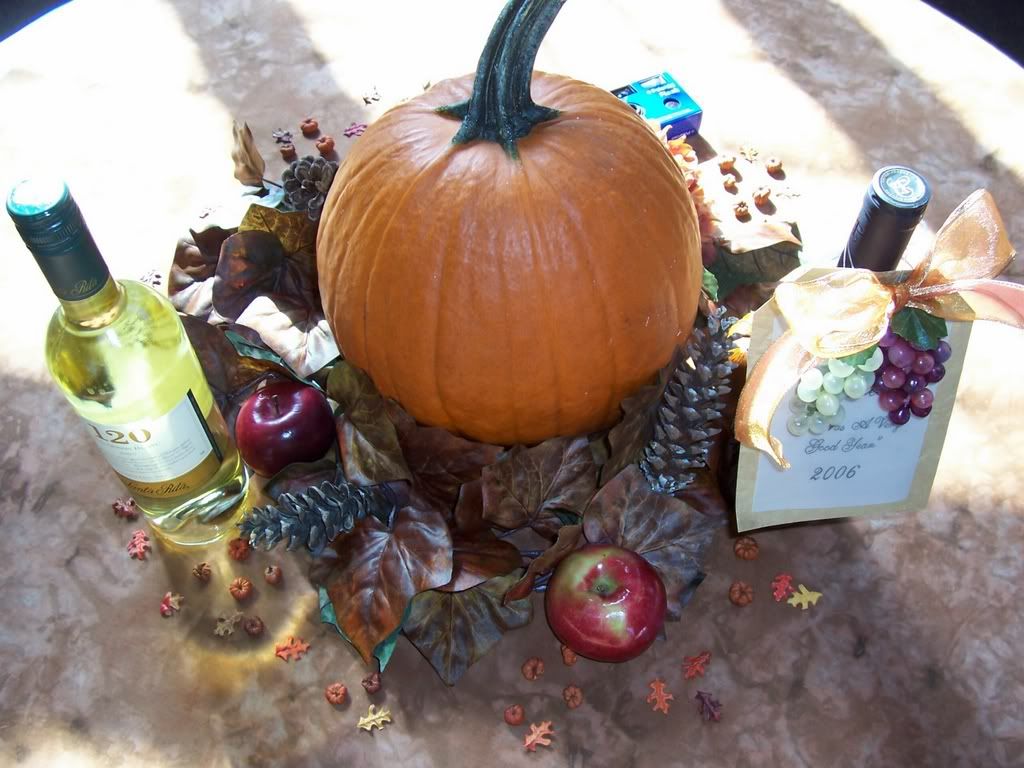 Closeup of the amazing wine bottle tags my Mom made and *hand-lettered*:
Partial decor on top of the baby grand piano:
Flower girl in the dress her Mom made her (doubled as part of her Halloween costume for Titania
):
Another friend catered as his gift, and made the cake. It's not what I expected visually, but it worked, and it was heavenly! (White cake with amazing raspberry filling he made):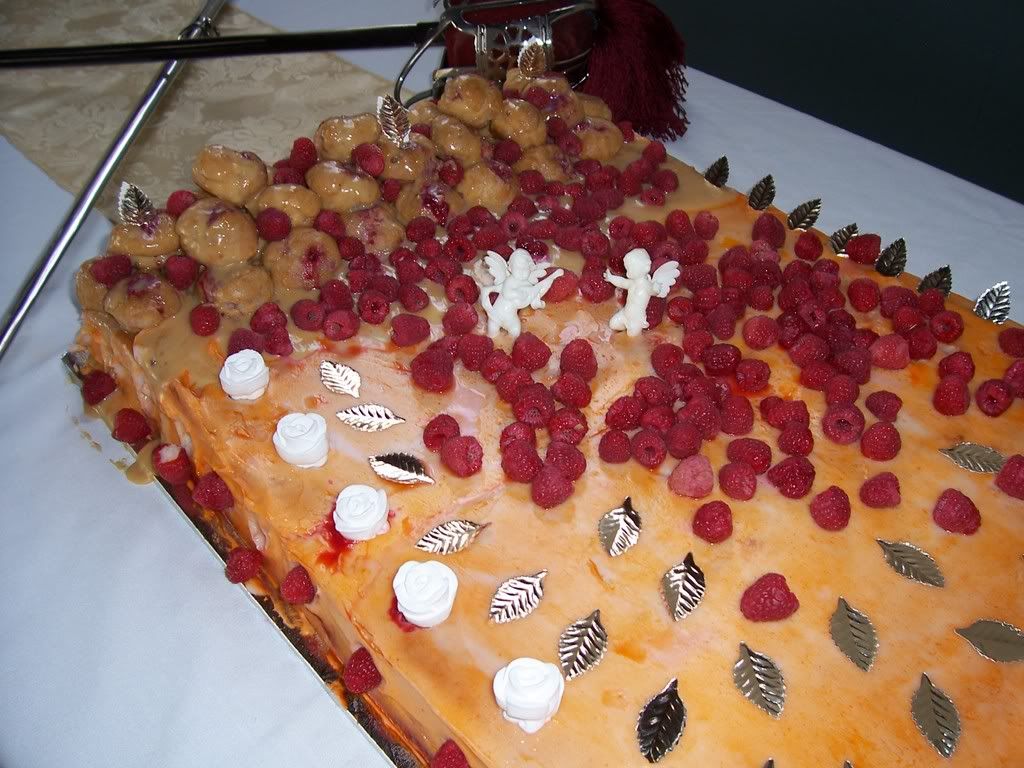 No good pics of inside of invites; but to make them, we found textured burgundy cardstock, glued the taupe ribbon down so that it wrapped around the edges, and lined it with matte metallic gold (does that make sense?) paper inside so that the end of the ribbon were covered up. Glued the brown Venetian lace (bought at JoAnn's with a 40% off coupon!
which was kind of a pain. Printed the text onto peach-colored vellum and used chocolate brown perl cotton to tie it in, frayed out the ends for a tassel-like effect. The little roses were self-stick - that part was easy-peasy, and they actually stuck really well!
The woman who made my dress is amazing - she does textile restoration work for museums, and ended up hand embroidering it as a surprise!
I was probaby proudest of the invitations as I designed and made them all myself, and it was the first time I'd done something like that on a large scale.
Hope you enjoy!
~Sara