Okay, so Im not sure if it should be called a purse, maybe a hand box? I dont know. Anyway, I made this the other week and finally had time to get the pictures up. Its all hand made from wood. The handle is out of skull beads, and then hand painted.
I have been on a wood box/purse building kick lately, and have a lot more done, but this is the only one Im showing you! HA!
Enjoy! (and yes, it is protected by ADT...) It is bigger than the picture looks, it is about 8 inches long.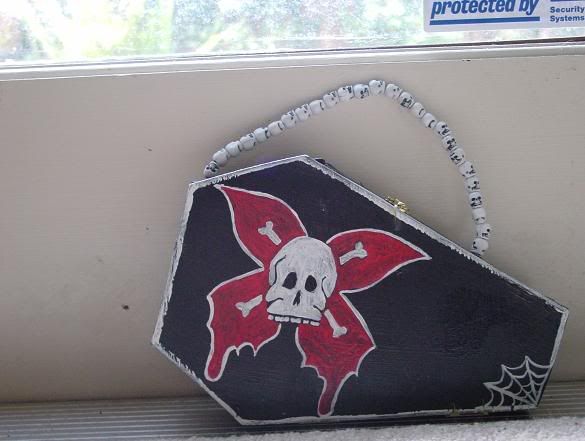 Heres a bag I made a while back also, the patch was from my little pencil skirt, i didnt like it there so I put it here:
Heres the yellow one all finished up! I am stoked on how it turned out!
Front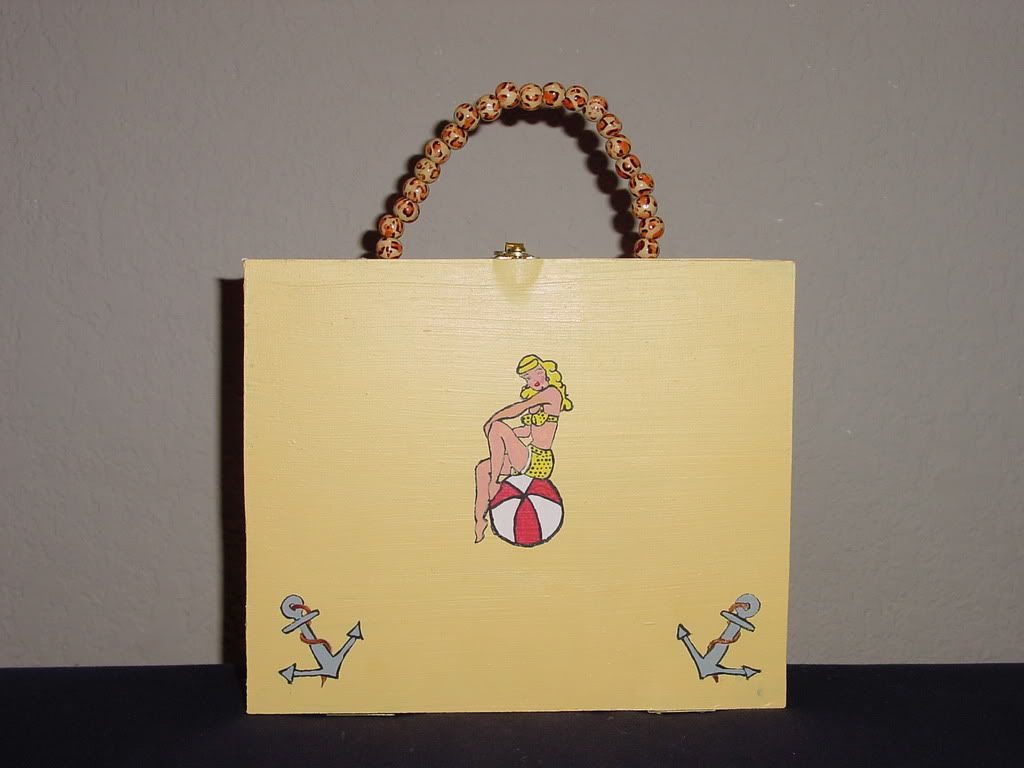 Top (it was taken before the handle so you can see the sparrows)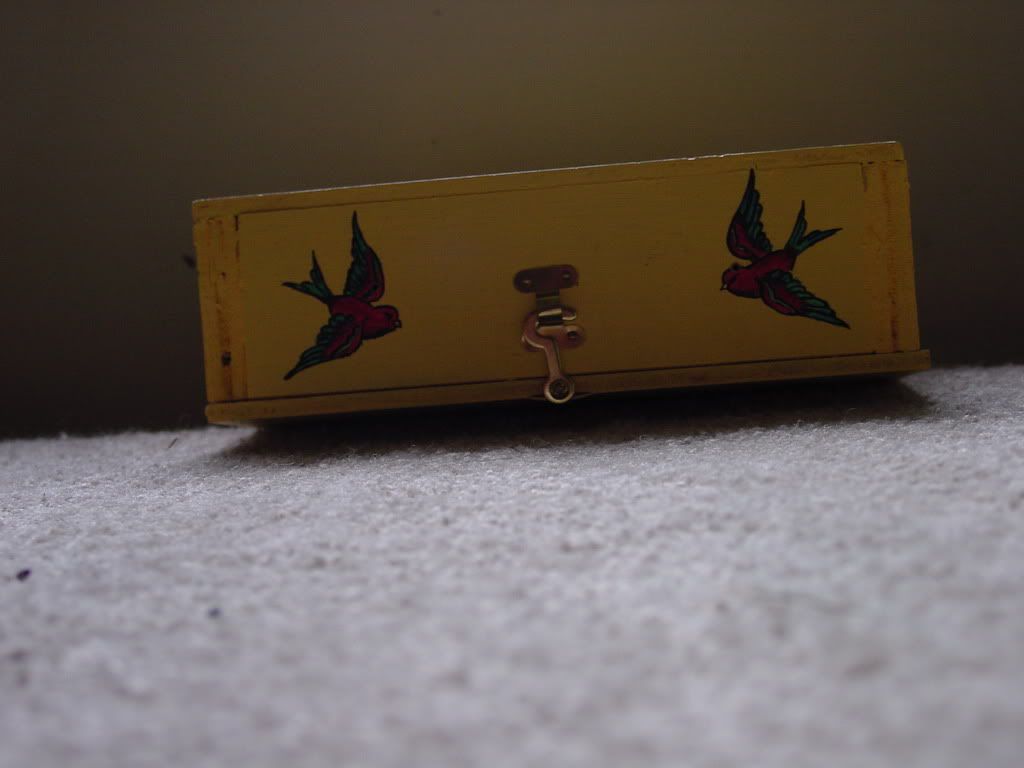 Inside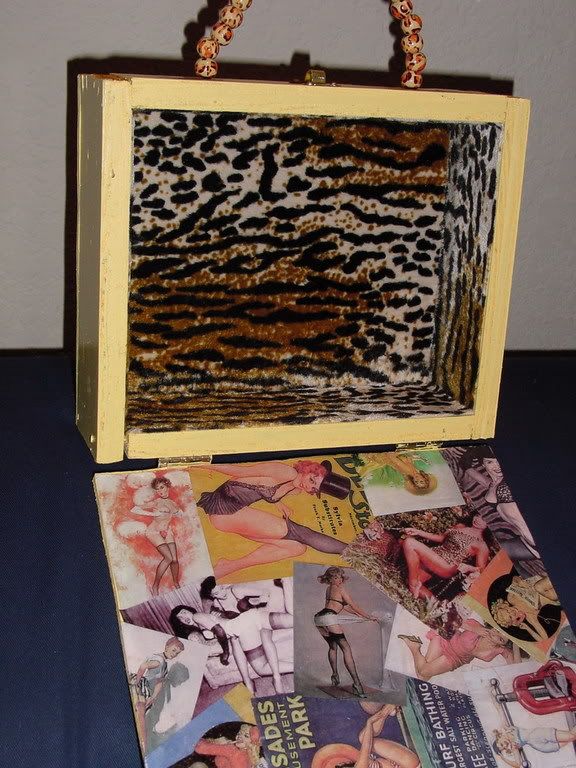 And heres 1 more box/purse Im currently working on to sell, so they arent finished, but I thought Id show you the progress anyway:
front:
(im adding 2 more mermaids probably today)