YAY FOR FEET!!! Here is my newest work, the feet bats still need some color, im just broke right now (saving up for Paso Robles Car Show...)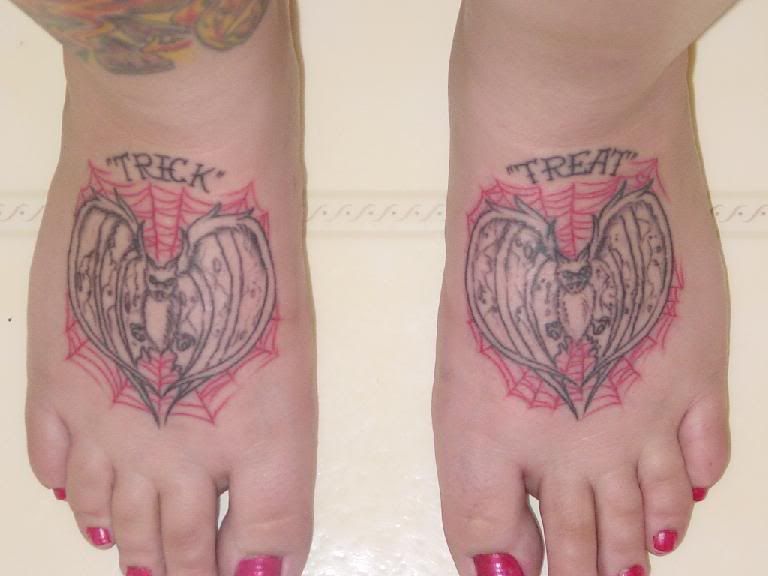 and heres my chest...zombie sparrows...
I have more, but the pics arent on the computer Im on right now. My right leg is all the images from the song halloween by the misfits and then theres some random ones in other places. do we see a theme? hahaha!