This is one of my favorite Recon projects I have did so far. My lil cousin has outgrown her Barbie toys. I was left with a bag full of clothing she no longer wanted. I started picking through it and started thinking that many of the pieces were small enough for hair accessories.
This first one is a Barbie black furry boa. I added a ribbon, a red rose, and sewed on an elastic strap. This one looks so much prettier in person. The rose is deep red and the fur is very dark black.
The second one is a crocheted Barbie hat I packed with cotton filling and sewed a barbie shirt around the cotton for the inside. I glued it in place with a light coating of sewing stitch glue. I then put on the elastic band and added some glittery paint to the inside to make it sparkle.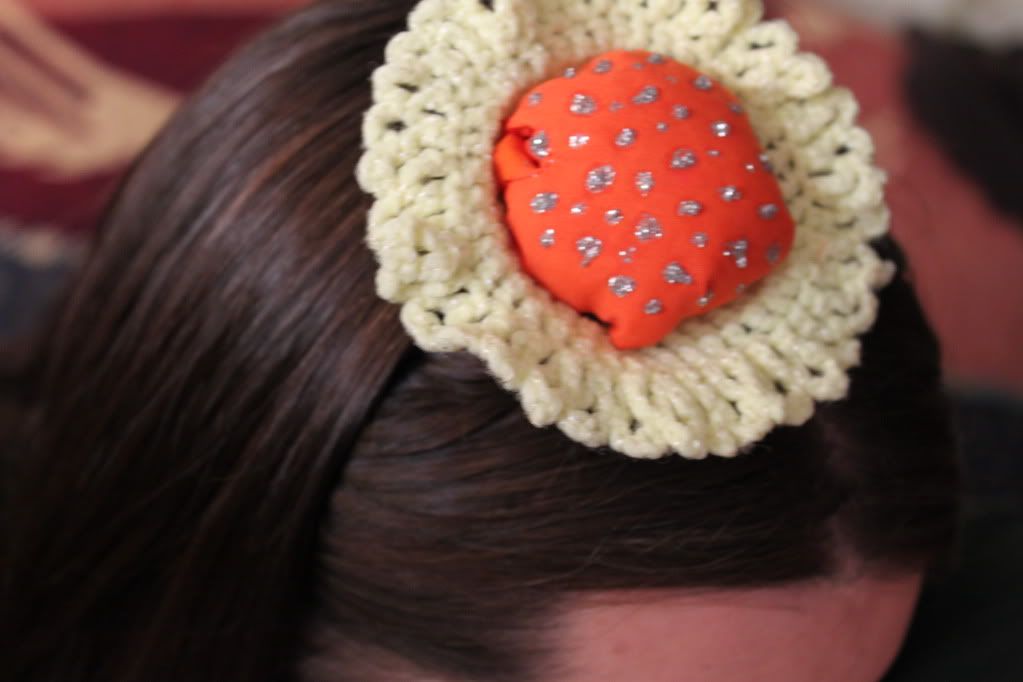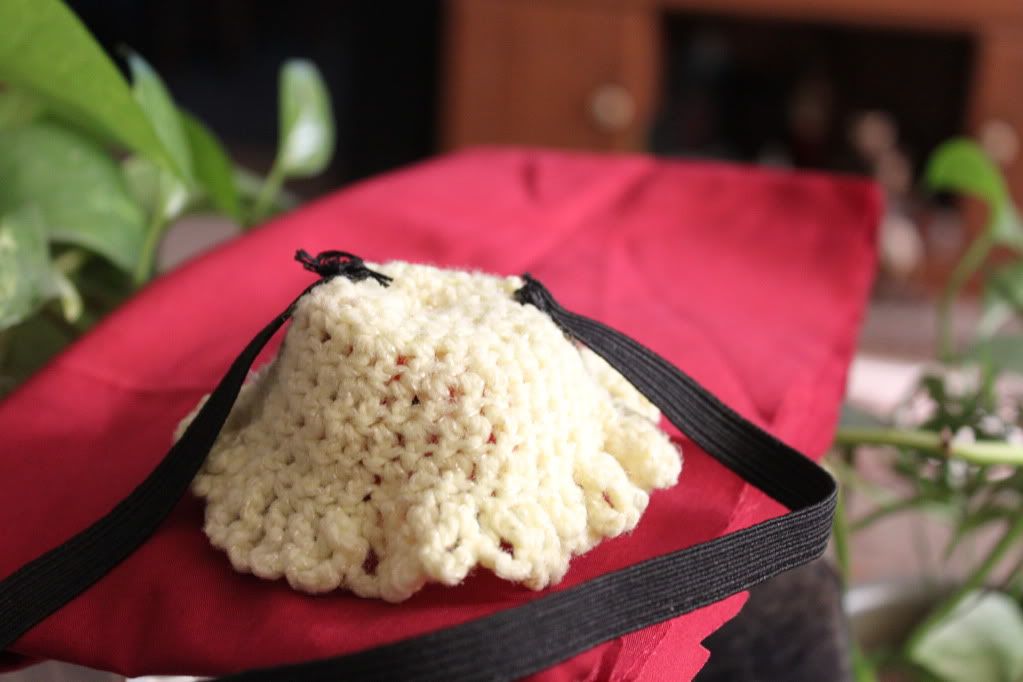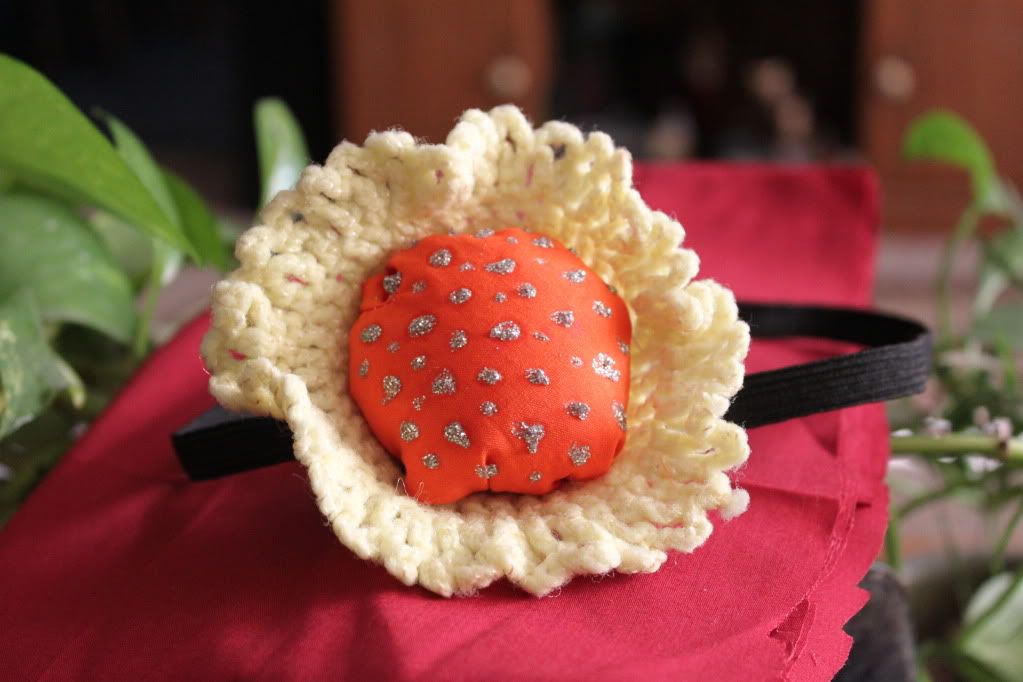 What do you think? I still have a lot of Barbie clothes and I plan on making some other hair type accessories. Any ideas of what to do with the rest?