I am almost embarrassed to post these, after looking at the far more creative and bad-ass creations in the Needlepoint board. I do it only because it took me a long time to finish them (I get distracted easily with crafting...I always have something like 6 projects going at a time...). As a disclaimer, I will say that I do NOT usually do needlepoint - my passions are more in the making clothes/ knitting areas - but I wanted to make my friend a ridiculously feminine article since we are both pretty manly.
I took elements from several different needlepoint patterns I have, but the majority came from a book on samplers. I do not have the patience for a traditional sampler, so I came up with the idea to do a bookmark.
I did make up the pattern for the letter, by printing the enlarged initial of my friend in a font I liked in MS Word, cutting it out and using it as a guideline.
They're hard to see, but at the corners of the bookmark, beyond the stitched border, are whitework symbols representing love, friendship, fortune and health - all the things I wished for my friend as I sewed her super-femme bookmark.
The bookmark: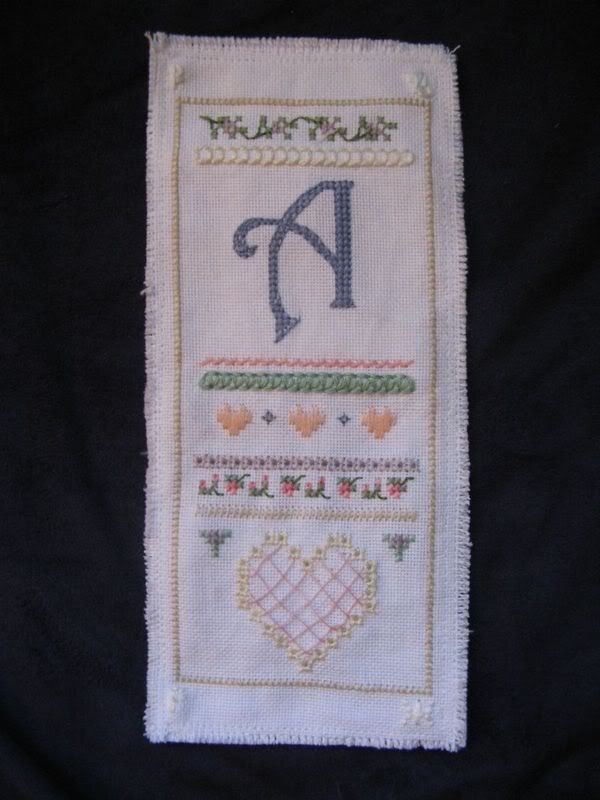 Action shot: