Ok, here's the loot I got from beadgirl: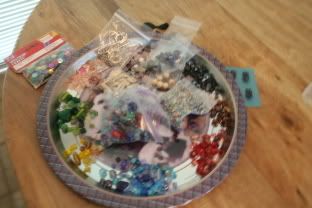 The camera was accidentally set on manual, and I didn't notice, so it's blurry.
I've made so many interesting projects out of these - even some for swaps, like the long loopy necklace swap I'm in. Thank you so much beadgirl, these have been very helpful!