Thanks so much to losingstreak for being so cool and inventing the dinosaur spiked hoodie. i couldnt resist making one of my own.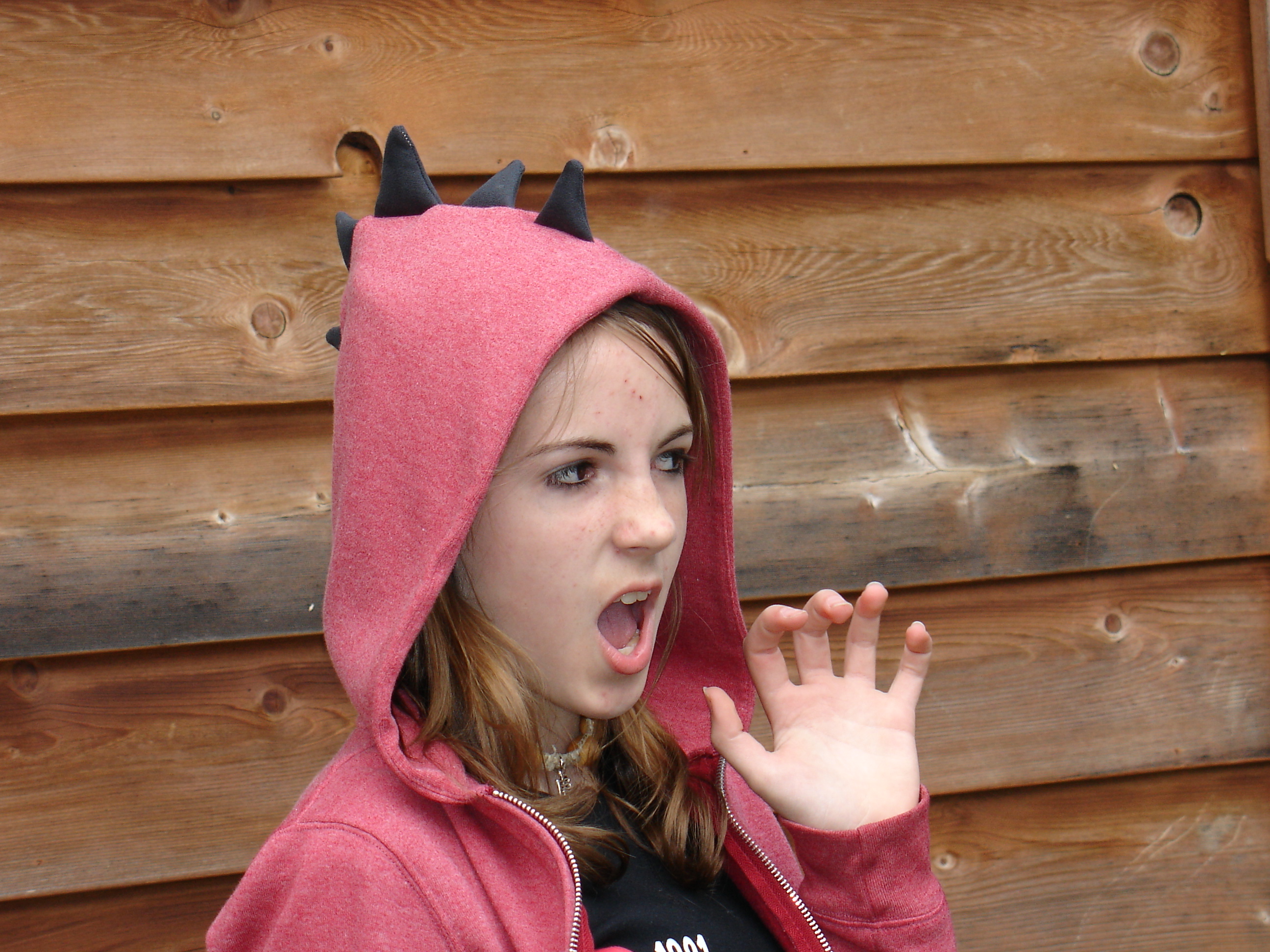 my hood had a lining too, so i had to leave a small opening at the back which i handstitched after, so i could turn it out.
how did i do for a young'n?