I must say I was having a really bad day today. I stayed after school until 7 to help with registering people for band and then I had to walk home because my phone died and there was nobody to take me home. I got home and repaired some girls flute, and my dad asks if I've seen the mail. I didn't answer him, I just ran into the kitchen to find my package from Ayeshcube. I think the things she made me are amazing. I'm in love with Rent all over again. Hey! It's 18 days until the DVD is out.
I got this bag....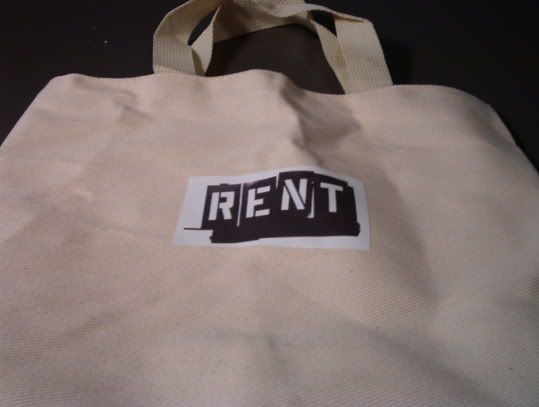 Here's a picture of some character Magnets (Roger, Maureen, and Angel), a freaking awesome keychain, and some character head Magnets of Maureen and Angel: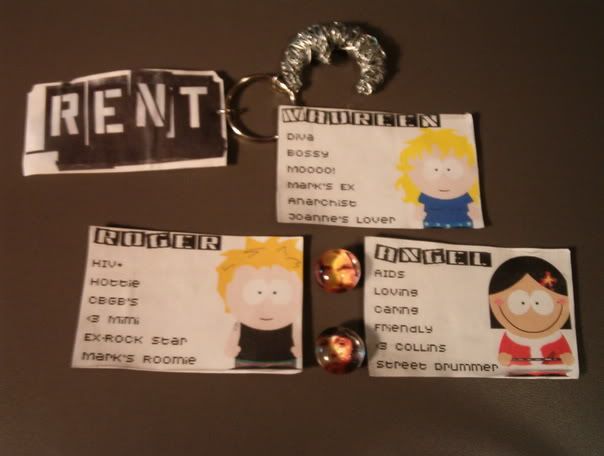 My attempt at a close up....
And am I right when I say this is a record bowl? I've never seen one before. This is really cool!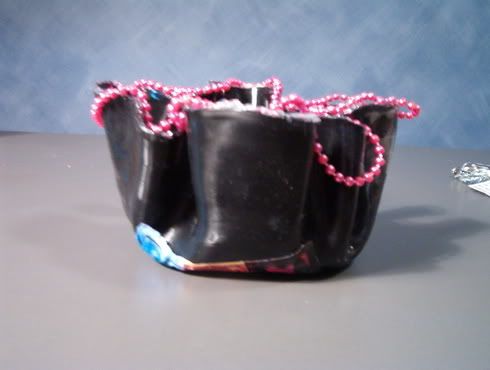 Bottom: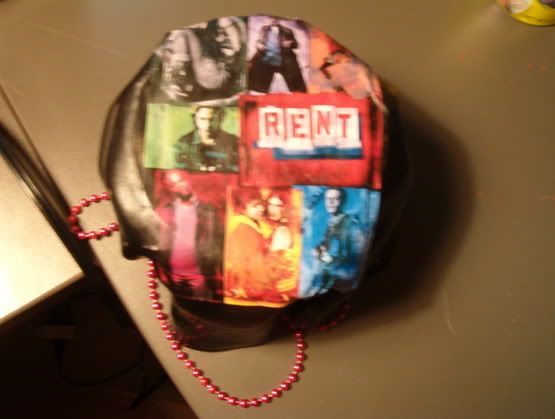 Oh my goodness. I need to go invite my friends over so they can be jealous.
Really. All this stuff is AMAZING. Thank you so much, Ayeshcube!